Last time I saw
Besnard Lakes
, they made me think of Sonic Youth and were brain-crushingly loud.
They were opening
for The Unicorns (who I found inferior) and the core duo, husband and wife Jace Lasek and Olga Goreas, were accompanied by members of The Field Register. They had a more stable crew this time - they same people who appear on their upcoming album
The Dark Horse
on Jagjaguwar and were both quieter and more reminiscent of Pink Floyd circa
Dark Side of the Moon
with some Beach Boys style vocals. I'd say anyone who dug Pink Mountaintops would like their current incarnation.
The happy couple, Jace Lasek and Olga Goreas.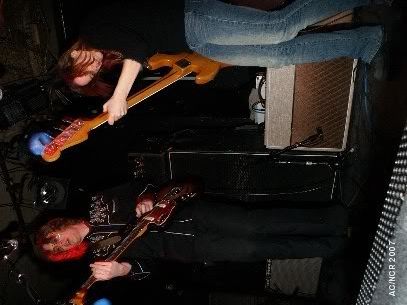 Steve Raegele multitasks on the keys. The band's regular keyboard player, Nicole Lizee, couldn't make it so Steve and Jace used the Nord as necessary.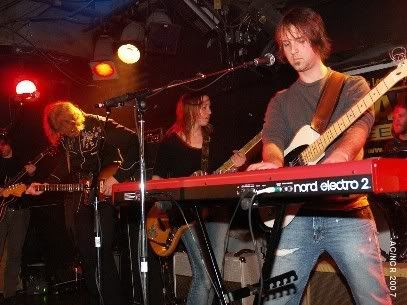 Richard White was tucked away in the corner.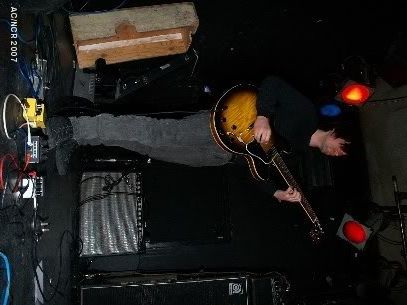 Not far enough away to escape a little hit and run action from Olga, though.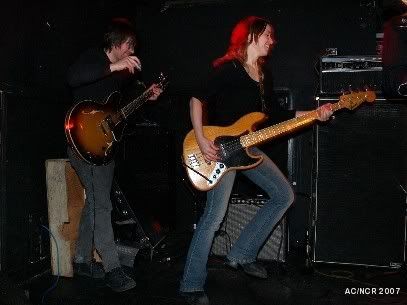 I couldn't decide which of these Olga and Steve pictures I preferred, so I'm running them both.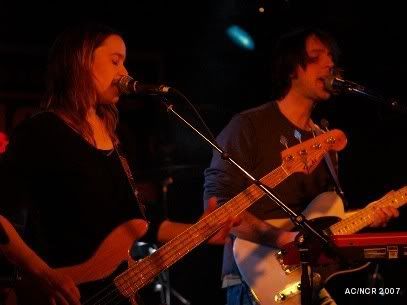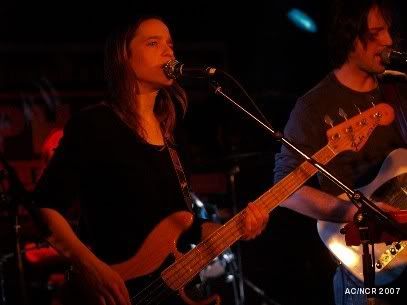 Drummer Kevin Laing, red and non-red.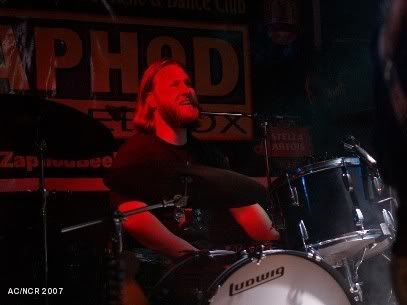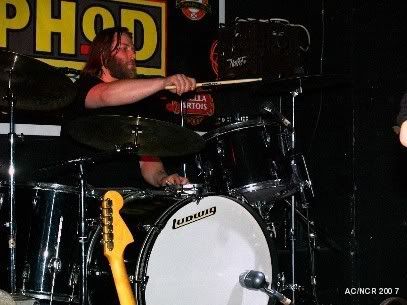 More Jace!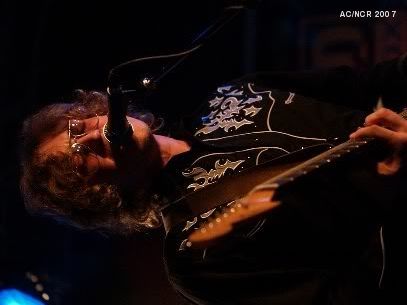 Whole lotta shakin' going on! Plus extra feedback.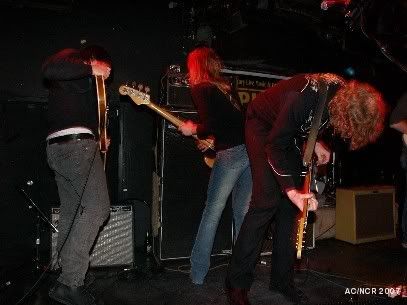 Smoke machines equal fun! Note: I still hate smoke machines, although this one was less annoying than most. Olga pointed out the smoke was biodegradable and non-toxic as well.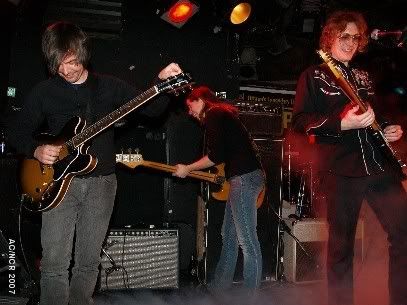 Singalong action!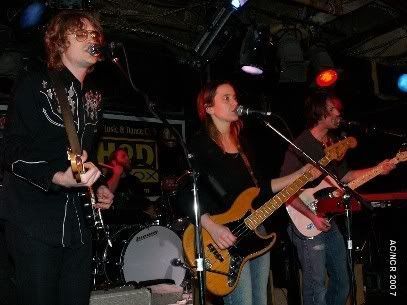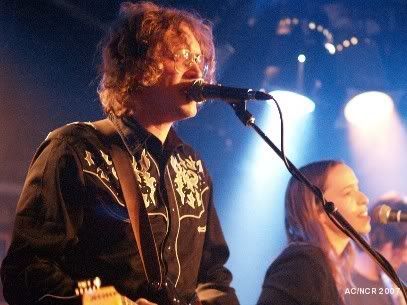 "Feel the power of the psychedelic smoke!"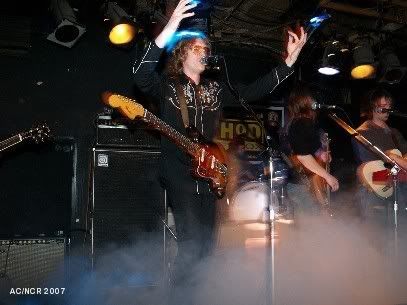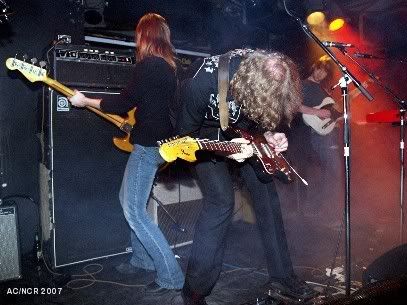 Smoke and watery action!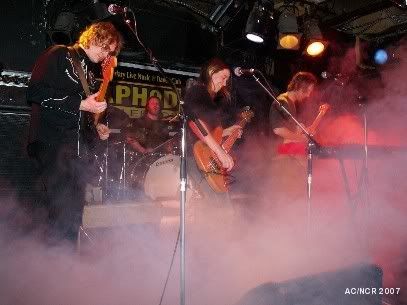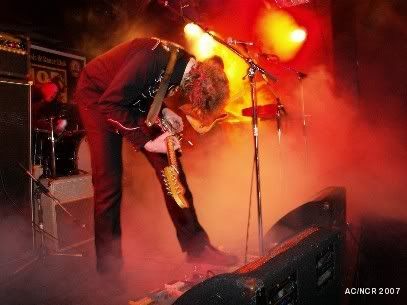 Excellent show.