A while back I got a copy of
Grizzly Bear
's first album, the rerelease from Warp with a bonus disc of remixes. I remember thinking it was okay, but not to the point where I wanted to hang on to it. I also heard rapturous descriptions of the band's show at The Black Sheep Inn, so I decided to check them out when they came to town. Glad I did because in addition to a bevy of first-rate of openers, Grizzly Bear put on a magical set. They built up their reputation with extensive touring, and it shows in their superbly placed and paced performance.
Bear founder Ed Droste.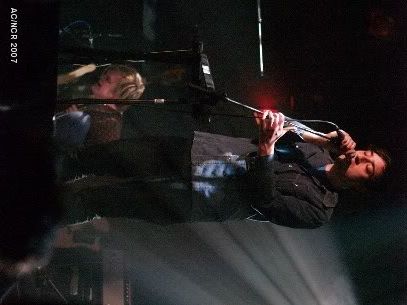 Daniel Rossen.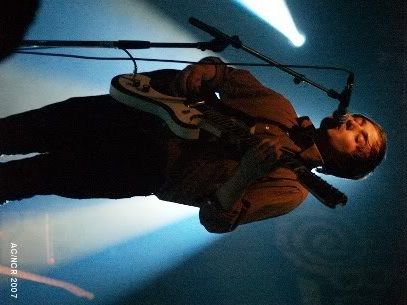 Christopher Bear gets down on the xylophone.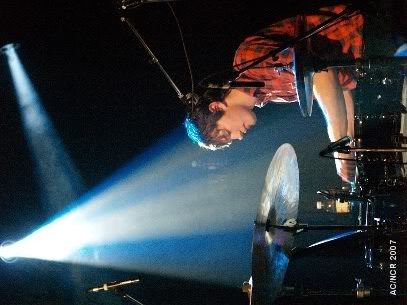 Wish I had a better picture of Christopher Taylor ... they'll just have to come back so I can snap another.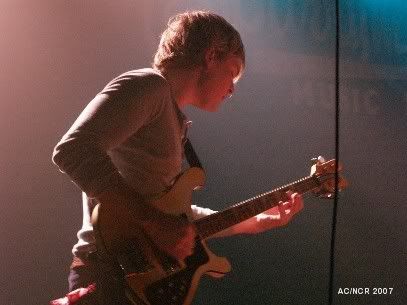 More Ed!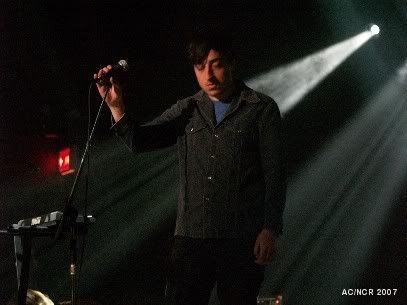 Recorder solo!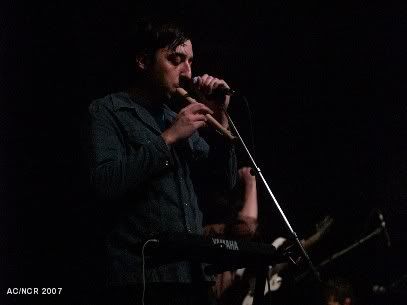 Ursine action!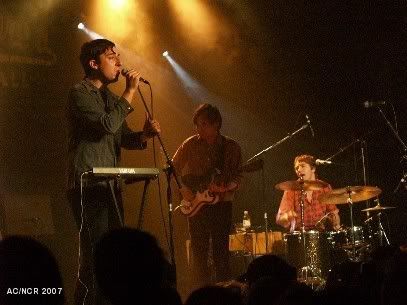 The whole lot!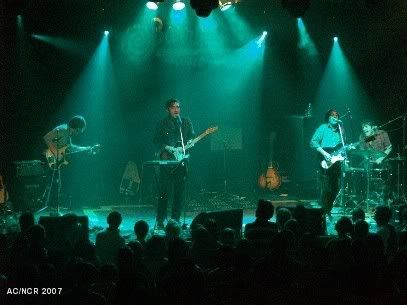 Best thing I've seen so far this year.