My Dad Vs. Yours
took opening honours at Kiss Me Deadly's Feb. 16 show at Zaphod's, as they did when KMD came through town back in December of 2005. I've seen them five times since catching them at Club SAW in July of the same year, and I like their poppy post-rock more each time.
The Mydads kick things off with some amp inspection.
So that's what Arturo looks like without his hat!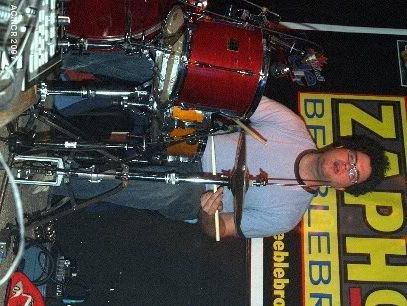 Ben breaks out the e-bow.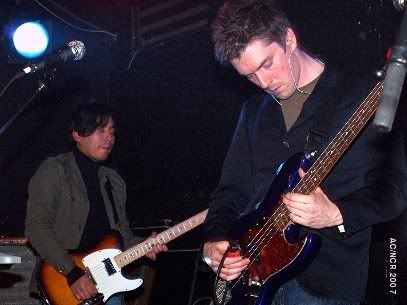 Tom Herbert and Arturo.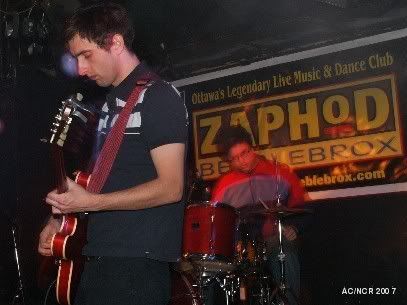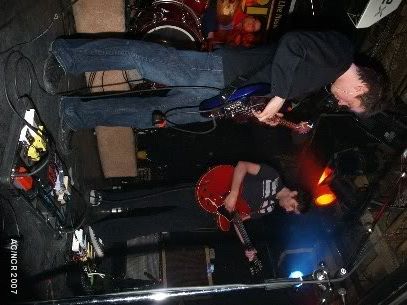 Jose slides about.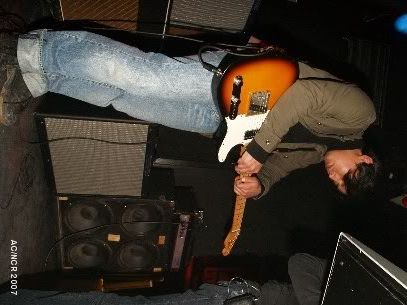 Kelsey returned to the keyboards for one song and decided to stick around for the finale (
Kids on Psych Drugs
, if memory serves).
The whole fuzzy lot! I like the colours.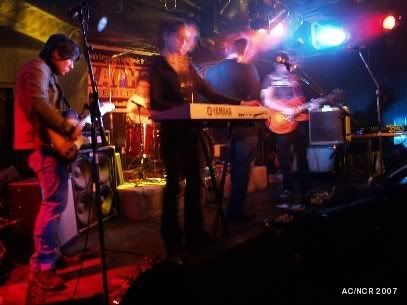 I thought they sounded a bit more atmospheric than usual this go around, but perhaps that's just because they preceded Crystal Clyffs, whose music is a tad twitchier.