For some reason The Essex Green have always occupied a place alongside the Elephant Six bands in my mind. They do have a sunny pop disposition, and back when they were first making waves in 1999 they were on Kindercore. They've added a bit of California country to their sound and covered a Gram Parsons' tune during their fab set. I didn't bring my flash to this show so I took most of my pictures with a macro lens. That means more portraits and less action.
Christopher Ziter.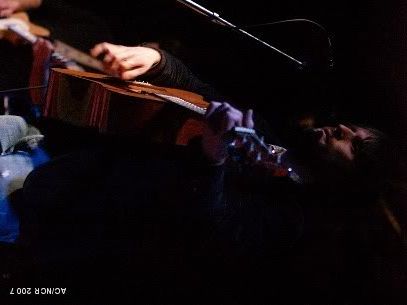 Sasha Bell forms an excellent harmony duo with Ziter.
Guitarist Jeff Baron had lots of fun stalking around the stage.
Bassist Julia Rydholm.
Drummer Lee Waters.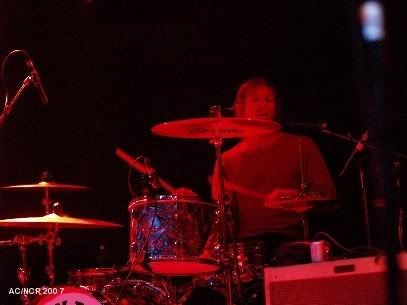 More Sasha and Jeff.
The whole lot!
Baron kicks out the jams in the finale.
Big finish!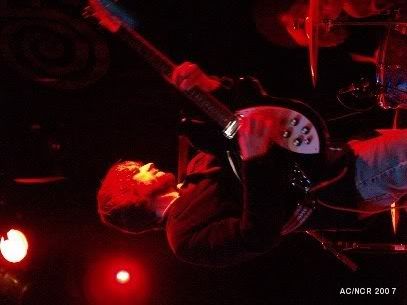 A super set - I preferred them to the headliners, who were no slouches themselves.