It wasn't easy choosing where to go this Saturday, but in the end I plumped for White Cowbell Oklahoma - I'll just have to catch up with the other folks at a later date. The Fucking Machines opened things up with a typically punchy set of old school hardcore. Not sure how well they went over with the audience, but I liked 'em.
Unfortunately my pictures turned out kind of cruddy.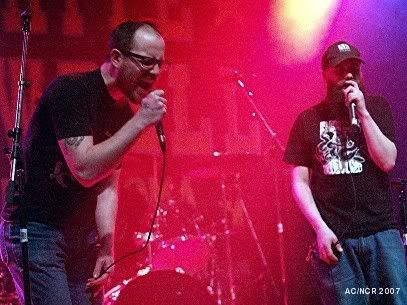 Things were better with White Cowbell Oklahoma - they turned the lights up to grill.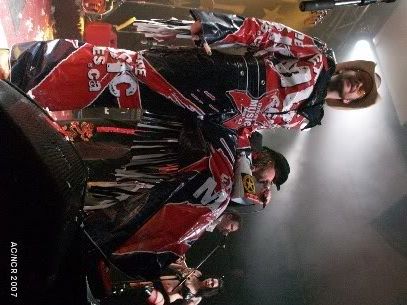 As usually they were a show and a half - plus titties, to use Scott Terry's term.