Once again I nipped off to Zaphod Beeblebrox for another Mocking Music show. I was wondering if a huge crowd would turn up based on The Castanets connection to Sufjan Stevens via the Asthmatic Kitty label, but the audience was on the slim side. Well, the Castanets' sparse freak folk was probably never intended for a huge audience.
Local chaps Books on Books opened things up; they have a new drummer and played a short but sweet set.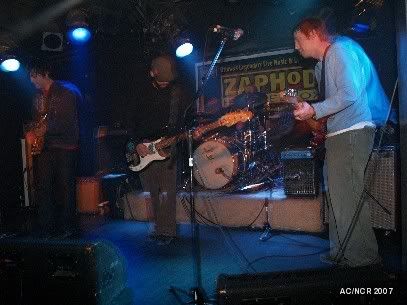 Here's most of Castanets and the rhythm section from Shapes and Sizes, who stuck around after their other half were forced to hightail it home due to illness.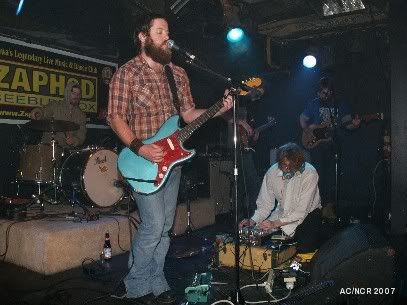 I also noticed they had the new Vanishing Voice CD at their merch table. Although there's an obvious musical connection, I hadn't realized there was an overlapping musical membership and a tie to Wooden Wand. Live and learn.