For sheer accumulated buzz-band points I suspect Ottawa will have a hard time topping the Field Music/ Land of Talk/Menomena bill at Zaphod's March 24. All three groups have acquired considerable attention from the indierati and could easily have attracted a good crowd as headliners. Sunderland's Field Music were up first. A poppy trio, they're often compared to XTC (as I noted last time, I thought they sounded like they listened to quite a bit of
Skylarking
). I imagine if they'd come along 25 years ago they'd be on the Postcard label. They have their own sonic signature, though. Listening to their new CD
Tones of Town
, the vibraphone seems to make a frequent appearance (and is it just me, but has their been a sudden resurgence of vibes, xylophones and marimbas in popular music?). The band is also long on charm, putting on a cheery "short set of short songs" interspersed with witty banter: "They must have been big hits in Sunderland ... well, my mum liked them." They also navigated the loss of a bass string with aplomb.
First up: Keyboardist Andy Moore, who also functions as musical director.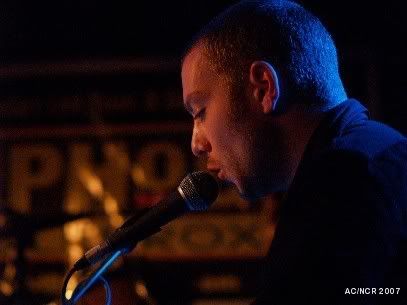 Peter Brewis is also the founding drummer of Brit combo The Futureheads.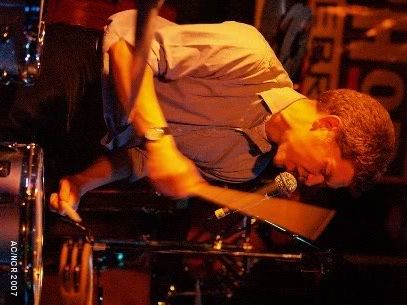 His brother David, who switched off on guitar and drums with his brother.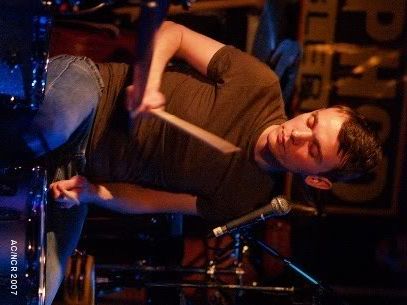 The ol' switcheroo.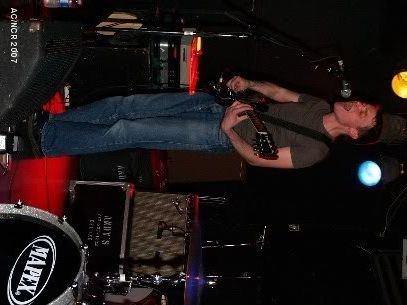 The whole lot!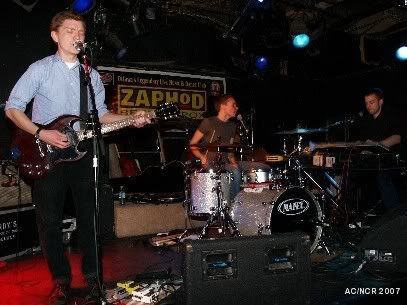 Drumalong action!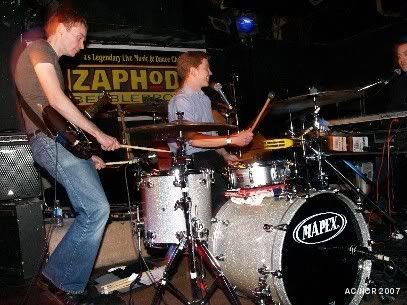 Field action!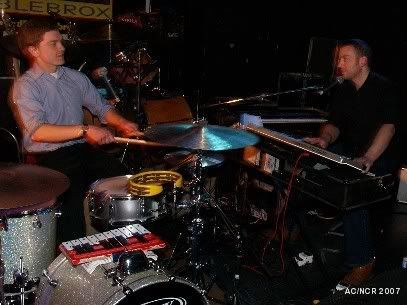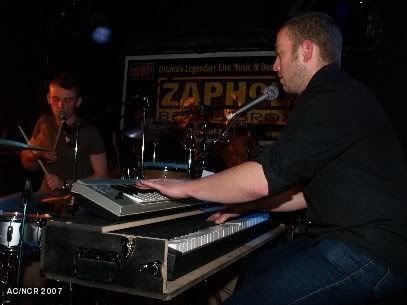 David sings!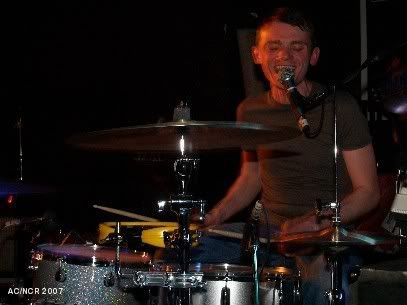 And again!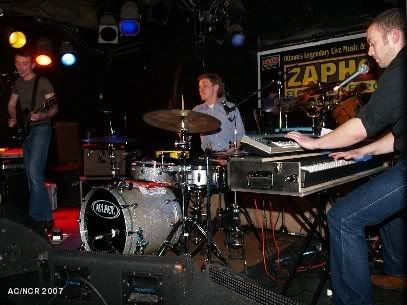 They're a cheery lot, this crew.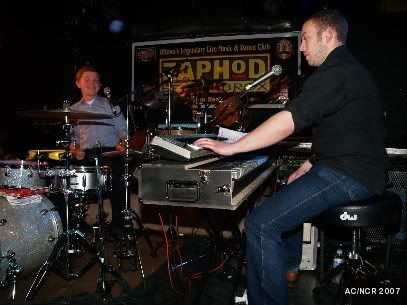 Big finish!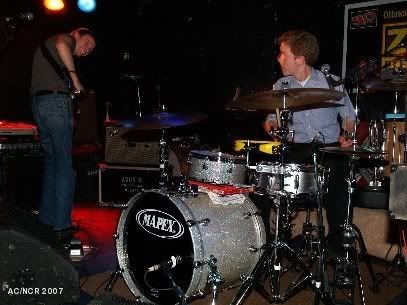 A super opener.