As mentioned in my teaser, Young Galaxy are a band it's hard not to compare to Besnard Lakes. Apart from the fact that Jace Lasek is producing their upcoming long-player, they seem to share some similar sonic touchstones. But where the Lakes have a lot of Pink Floyd and Beach Boys, I'd say the Young team lean a bit more to the 1980s and 1990s. I could see them on a bill with The New Pornographers, Young and Sexy, Outrageous Cherry, the Telepathic Butterflies and most particularly Sidonie. I was listening to Peter, Bjorn and John just a short while ago, and have also come to the conclusion they should cover
Young Folks
in their set.
The core of Young Galaxy is Stephen Ramsay and his lady Catherine McCandless; they met out on the West Coast and relocated to Montreal.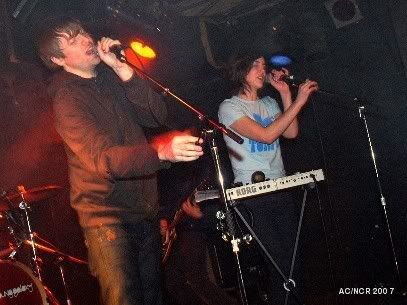 Pat Sayers on drums; folks may recall
his appearance with Tricky Woo
. He's also the current skins-smasher for Le Nombre. Finally, Pat wins the Rick Allen Memorial Award for playing drums with a busted finger.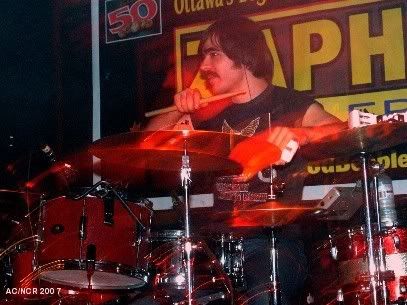 Stephen Kamp. I was transfixed by his haircut which had me flashing back to the 1980s.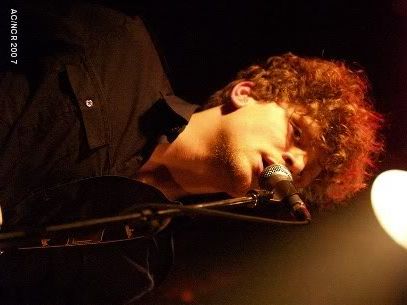 Susan Beckett was tucked away against the wall; thus this is my sole photo of her.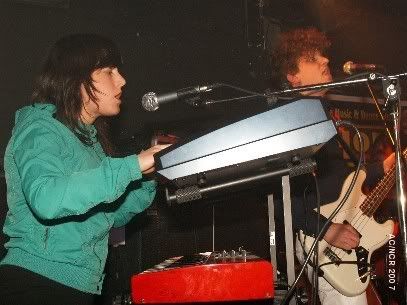 Stephen Durand is a transplanted Ottawan.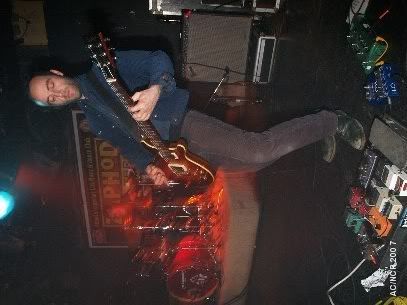 More Stephen! No not that Stephen, the other Stephen!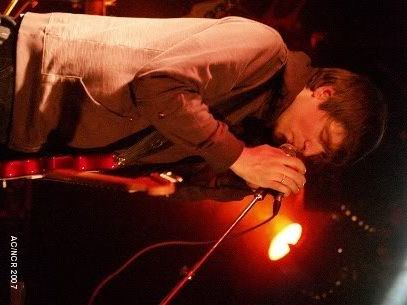 Galactic action!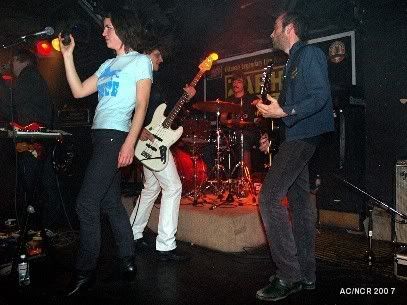 Even more Stephen.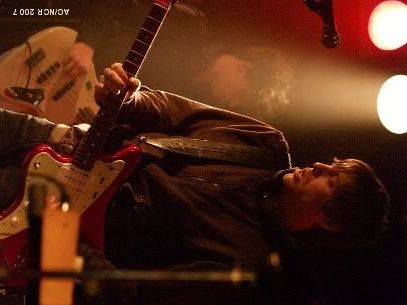 More Catherine!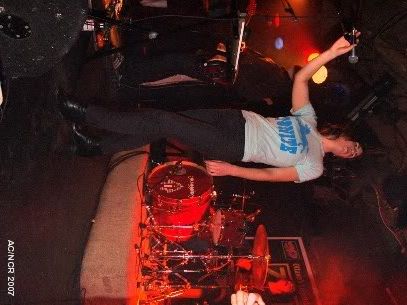 Young action!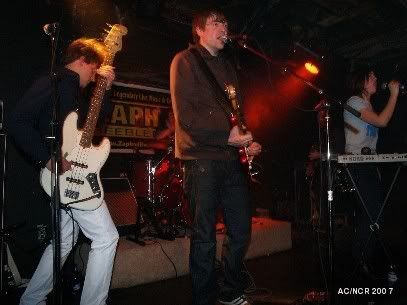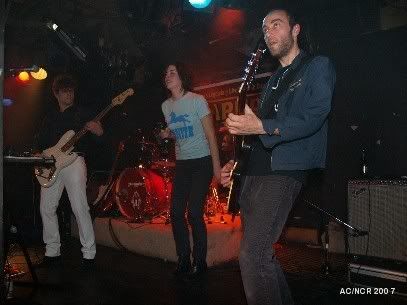 More Stephen (with extra Stephen at left).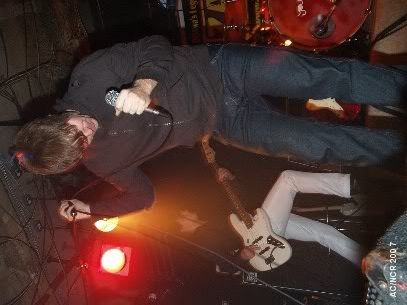 And so on!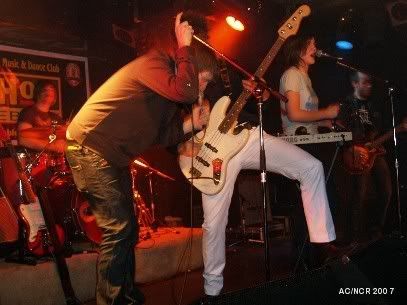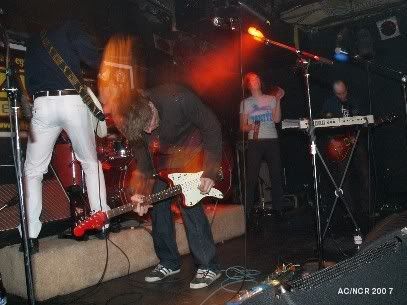 Singalong action!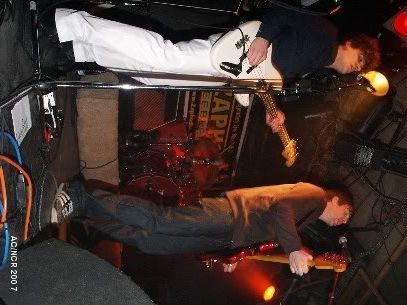 They're a lively act with a lot of promise. And a lot of Stephens.