I regretted missing
The Bloody Hollies
' first Ottawa gig. Maybe even a little more after catching their barn-burning set Friday before last (or thereabouts) at Babylon. The band has been through a few membership permutations and has apparently relocated to California, but it's still the same throat-ripping rock'n'roll that we expect from such fine labels as Alive.
Singer guitarist Wesley Doyle is the main brain behind this operation; at right is guitarist Joey Horgen.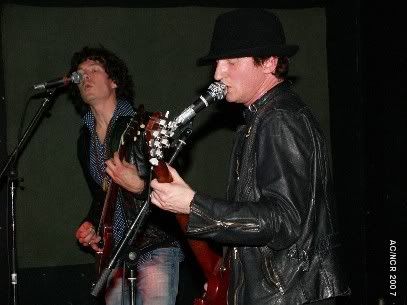 Bassist Troy Troyus bends every which way.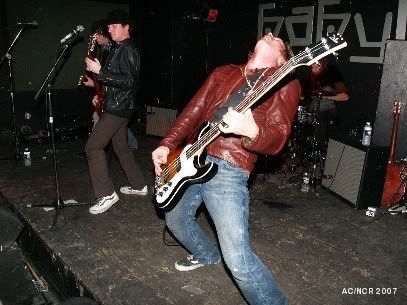 Drummer Matthew Bennett rocks the vest.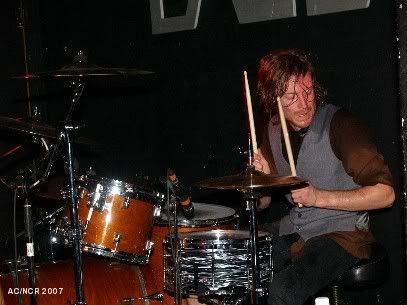 Running about action!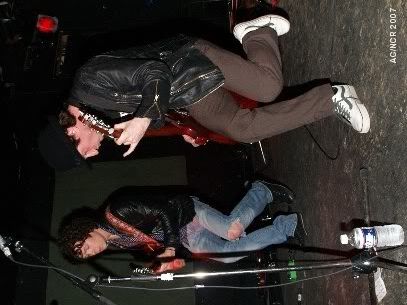 Bloody action!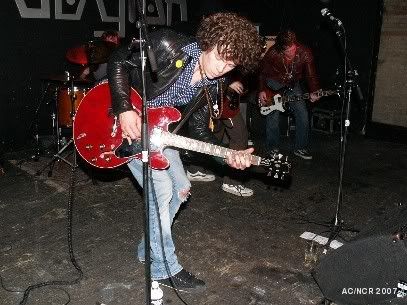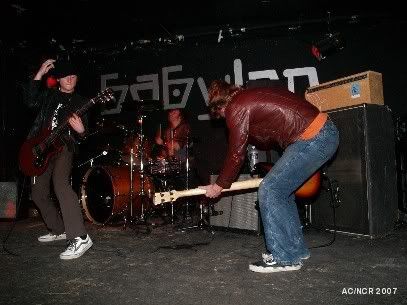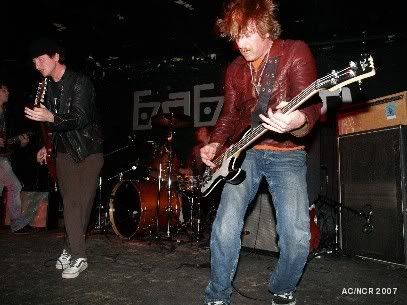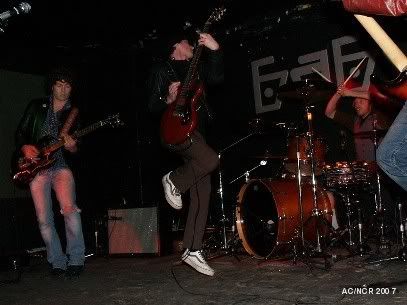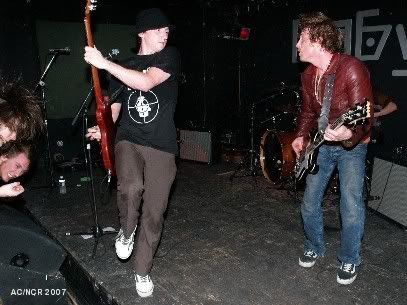 Wes busts out the harp.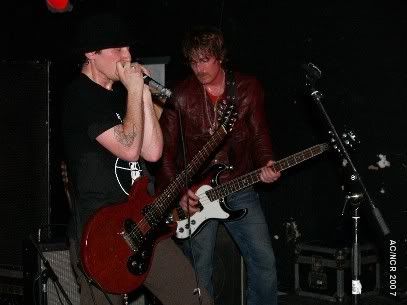 And the crowd goes wild!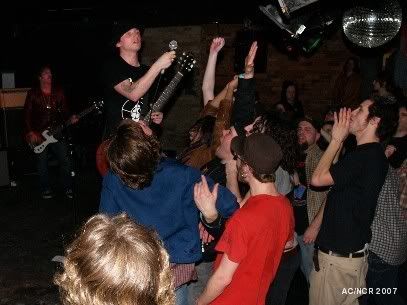 They ended with a ramalama version of
Do The Do
. And yes, there is
set list action
.