I got home late from work, but headed over to Babylon to catch the tale end - the crust, if you will - of the Rock'n'Roll Pizza Party. I had been incorrectly informed it was an early show, so I was pleasantly surprised to see the Phantom Shifters still working through their set when I smacked down my $5 at about 11:30. Early show, my hairy butt.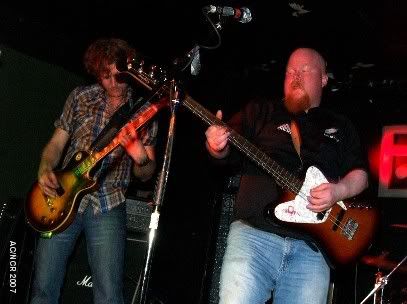 I was even happier to catch all of Starvin' Hungry's set, even if it was a bit on the short side. The Montreal band always rocks out, but it's been years - before I started blogging - since I'd seen them live.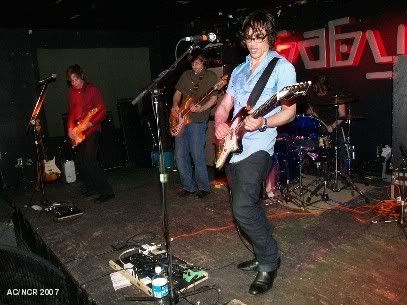 They were just as killer as I recall - and a most worthy subject, along with the Phantom Shifters, for National Capital Rock's 1,000th post.