Starvin' Hungry have a pretty noisy fanbase in Ottawa; it was a bit larger a few years back when they had their CD out and seemed to come down to Ottawa every six months or so for shows at The Dominion. According to the photographic evidence (available at the Birdman Sound website), last time I saw them was when they played with the Mighty Eagle Band and Double Pumpers at Babylon in January 2005. Too long! John Milchem is one of the great under-appreciated performers on the Canuck rock scene, says I, and he has a top-notch band as well.
John Milchem rocks the 12-string.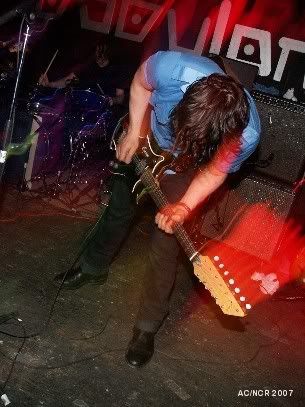 Scott Mucklow is one of my favourite guitarists.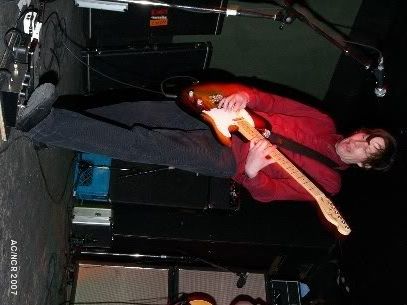 Singalong action! With bassist Dave Lavoie.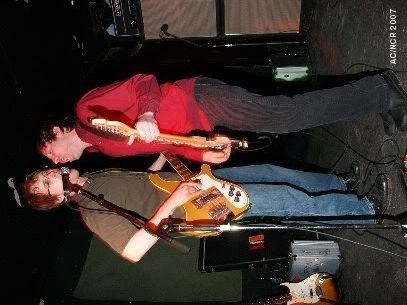 Spencer Warren's mustache has been unchanged by time.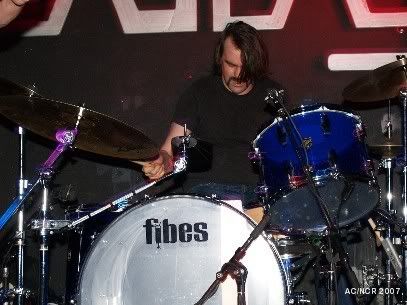 Starvation action!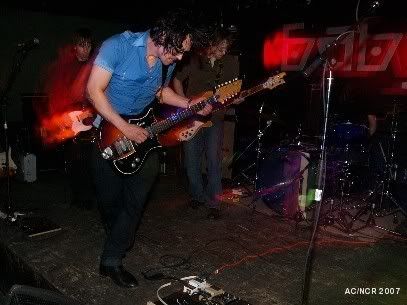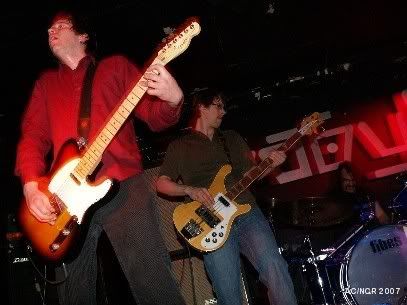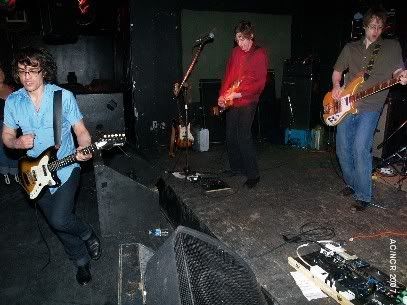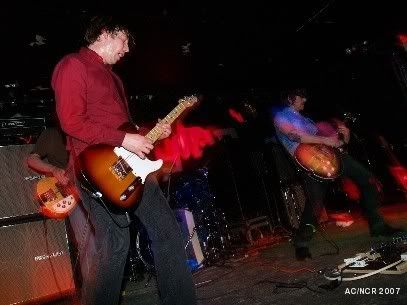 John bends a little!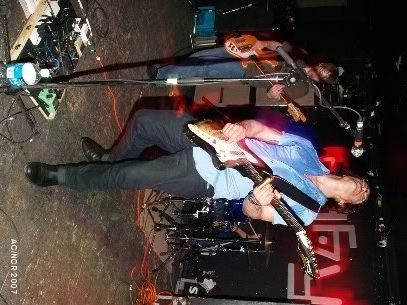 John bends a little more!
John bends quite a bit!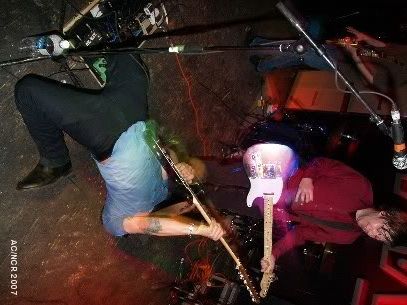 This was a slightly informal show, with a few new songs, promises to make a new album sometime ... maybe, and some failure to merchandise: "We have T-shirts and CDs ... in a Rubbermaid box back in Montreal ..." said Scott. Well, I'd settle for a shorter wait to see them again.