Not to slight Ottawa's duos, quartets, quintets, sextets, septets, octets and etceteratets, but when it comes to trios our humble burg seems to be in excellent form. Apart from Harshey, Blackball, The Double Pumpers, Four'n'Giv'r, Weapons of Mass Seduction and others I've forgotten in the heat of the moment we've got Acres who have the uncanny ability to make me think of My Bloody Valentine and Creedence Clearwater Revival at the same time. Then again, I am something of an MBV and CCR addict.
The lights seem a bit brighter at Zaphod's of late; I've gotten a couple of nice photos like this one of bassist Michael.
Matt during one of the shouty bits.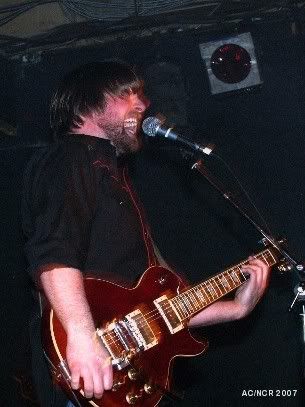 Brian! Looking much the way he did in the last photo I took of him, except for the different hat.
Area action!
Mo' Michael.
More action!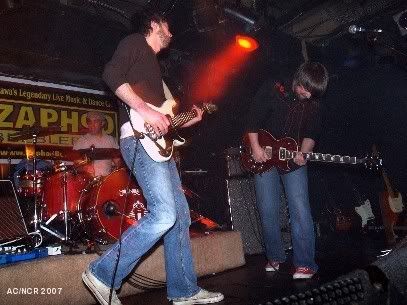 The band plans to release an album this spring called Autumn in December. They also have a pair of shows coming up - one at Mavericks this Thursday, the other April 22 at Zaphod's.