I've seen Davey Quesnelle a bunch of times with Quebexico, Million Dollar Marxists, Fucked Corpse and at shows in general; this is only the second time I've seen him in his
Male Nurse
incarnation though. Last time he opened for Man Man, a debut performance which led to a critical beatdown from Mocking Music that shall live in infamy (not really). He played a longer set this time and seemed much more sober and sure of himself (I kid, I kid ...). All quotations taken from cloudy memory.
"I use these alternate tunings to make things seem much more complex."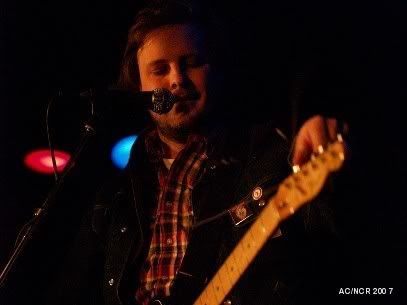 Tele-slappin' action!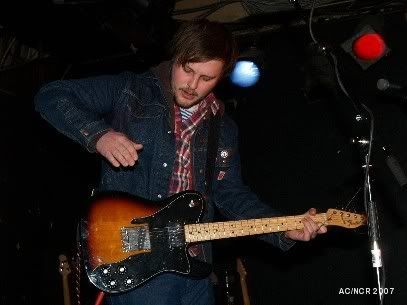 "I'm going to wear a hoody for this cover ... it's kind of embarrassing."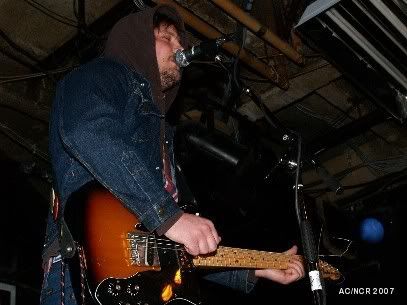 Shouting action!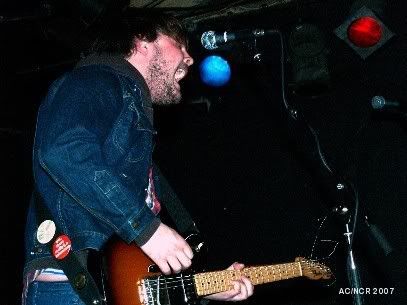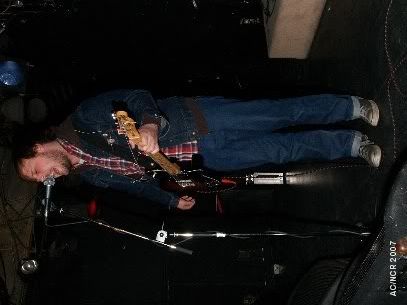 Davey works the crowd! (There was more of it than this picture would suggest).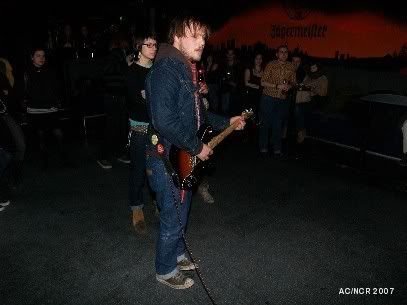 Amplifier turning-off action!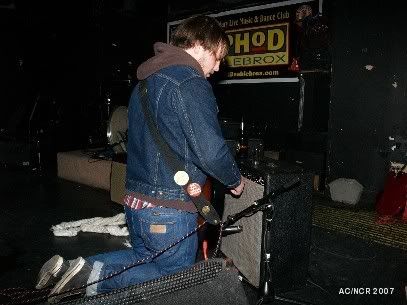 He sold 10 copies of his CD-R (one of them to me) and it's good. He'll be on to the fifth pressing in short order. He makes me think of a really, really lo-fi Sufjan Stevens. He'll be up at the Black Sheep Inn March 25, and playing at 59 Argyle April 17.