Phew. Emergency over. Anyway, after the bloody disaster that was Photobucket yesterday, it's good to move onto the bloody disaster that is The Sweet Janes today. But seriously - them Janes really tore it up for the
Degeneration Overdrive
fundraiser at Babylon. The guitar tandem of Todd and Rodney seemed a lot more ... hmm, co-ordinated isn't quite the word together. To hell with it, onto the pictures!
The future's so bright, they've got to wear shades. Scary thought: I was listening to Timbuk3 in my teens, and their first hit came out in 1986 ... were all of these guys even born then?
Chris Smith yells!
Jesse and Todd.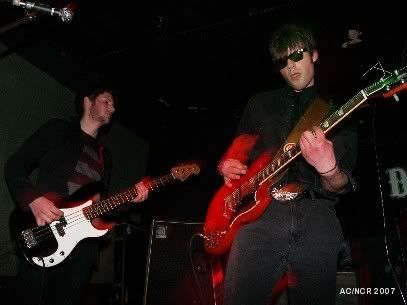 The whole shady lot!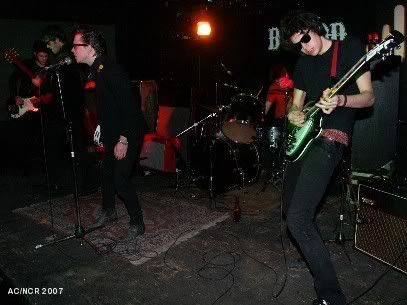 Get down!
"Aaaaaah!"
Janes action!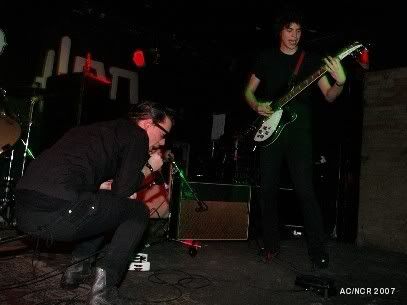 Grady works the floor.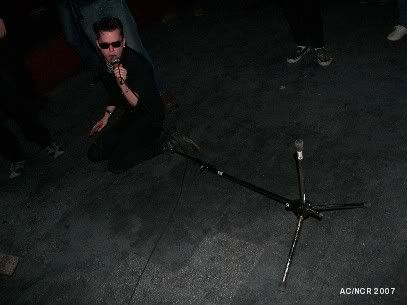 Grady must have bit something the wrong way, because by the end of the night he was starting to look like Gradyacula.
Grady channels his inner Roger Daltrey.
Todd leans into the microphone at left, Grady bleeds into the microphone at right.
Definitely one of the better sets I've seen from them.