I almost skipped out on the Most Serene Republic's gig last week; I was tired as hell but figured a bout of music would perk me up. Not so. All these pictures were shot in a state of advanced stupor (the ones taken at DeKcuf I was catatonic for). Anyway, The Republic's opening acts were The Love Machine and The Junction. I have heard much praise showered upon The Love Machine. Indeed, as I headed into Zaphod's a gaggle of people who had just heard the machine was on their last song were mulling their decision to attend. Zaphod Beeblebrox wasn't so packed I needed a ticket - I'm sure I will next time - but it was pretty damn full. Anyway, I snapped a handful of pictures of The Love Machine, none of which turned out great.
I stand under the threat of correction, but I believe that's Ally G, Jordan and Sean going from left to right.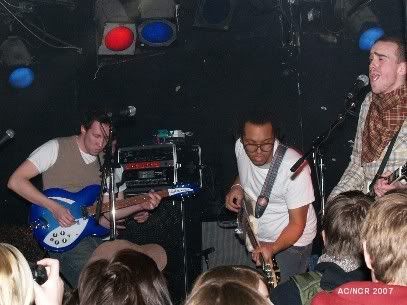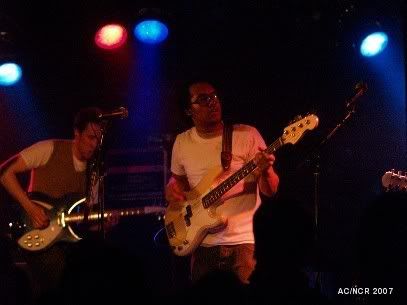 I got a spot a little closer to the front for The Junction. Things turned out a little sharper.
Matthew Jameson on bass.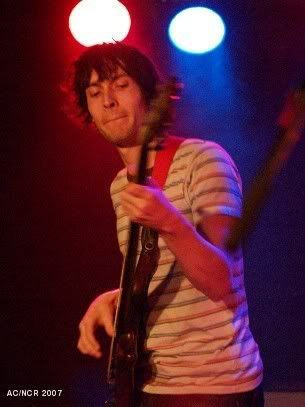 Brent Jackson on guitar.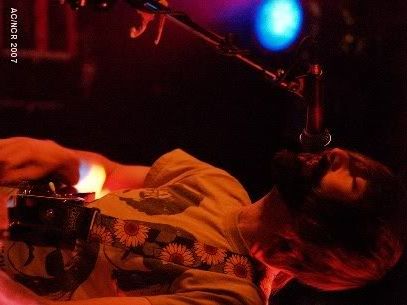 What a hammy chap that Michael Taylor is.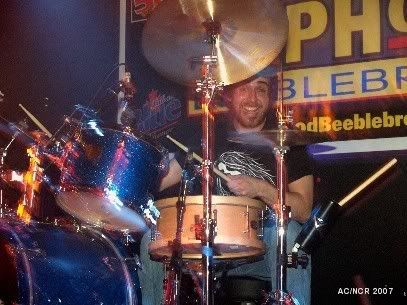 More Matthew!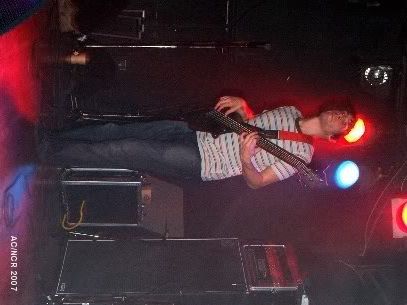 More Brent!
Junction action!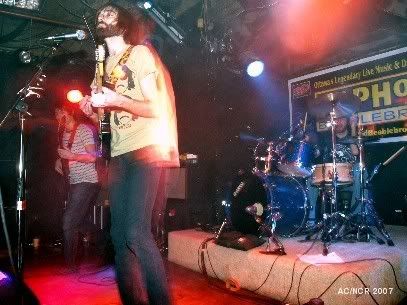 Big finish!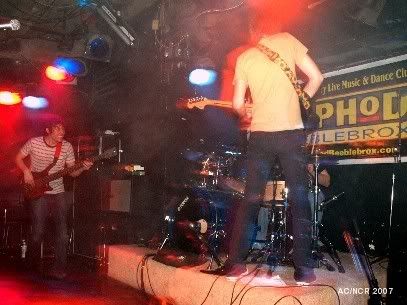 As for the music, I only heard half of The Love Machine's last tune and The Junction sounded upbeat. Apparently they pride themselves on their lack of whining. The crowd certainly dug them.