So I toodle into Babylon a few minutes before I expected, given that I technically get off work at 11 p.m. and the buses don't exactly run in a timely fashion out past Hunt Club Rd. at that hour of the night - this is why coworkers with a car can be a blessing. Ottawa's most redoubtable 1970s style power trio hadn't even landed on stage yet. I caught them just a month ago
putting on a killer set
opening for Pride Tiger. Once again they kicked out the jams in style.
Dave!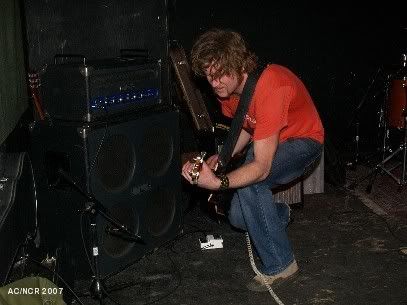 Yogi!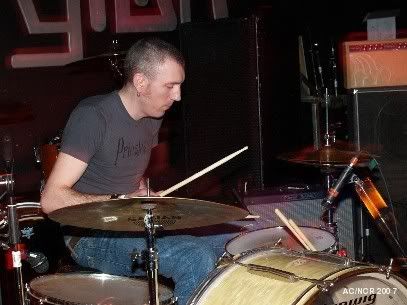 Damian!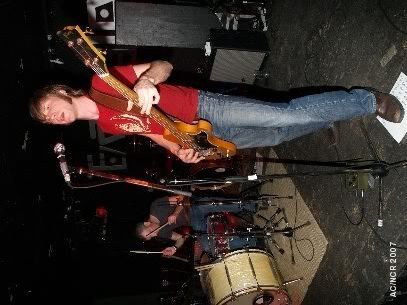 Double action!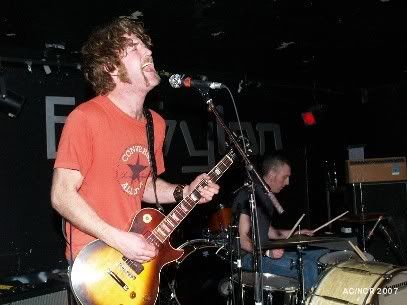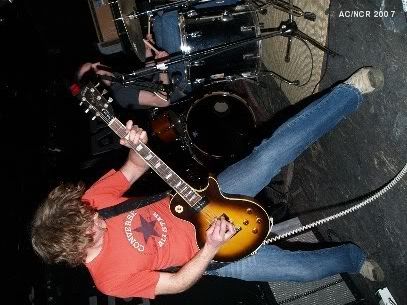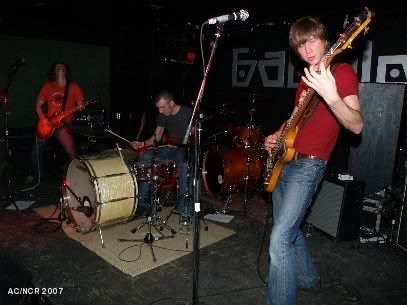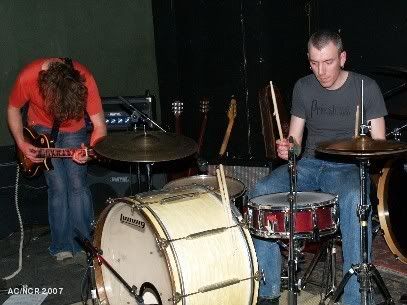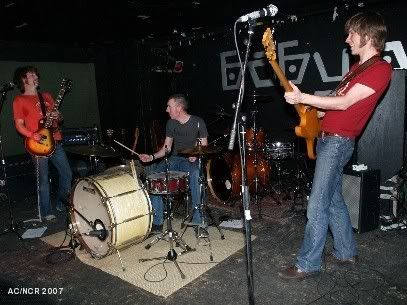 So that's why they call it a kick drum!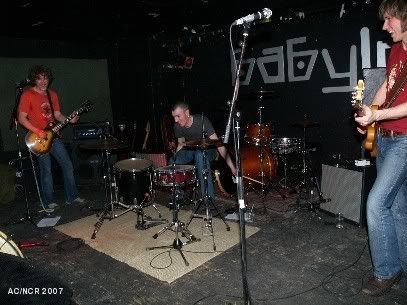 Cool show. They had a number of new songs, one that had just been written a couple of days previous. A third album is apparently in the offing.
Show reminder: GFK, The Nads and The Wishlist perform at End Hits; this is not to be confused with the End Hits' first anniversary spectacular, kicking off at 1 p.m. with sets from F!ght F!ght F!ght, Last Communion, Dear Judah, Sadie Hell (in reverse order); Thames, Sunken Skulls, Monday Morning Erection and Smoke Judo play 59 Argyle Ave.; Arson Eagles, The Sweet Janes and Dave Kerr perform at Babylon; there will be much metal at Mavericks with Anvil, Sweet Damnation, Joe Thrasher and Bastardator.