Blackball
finished things off, but I only caught the first 15 or so songs in there always extensive setlist; they stuck a cover of Iron Maiden's
Trooper
in somewhere between Page 1 and Page 2. Then I had to go home to sleep ... my work was catching up with me! Course these guys barrel through three-dozen songs with aplomb so really I have no excuse ...
Kevin sings!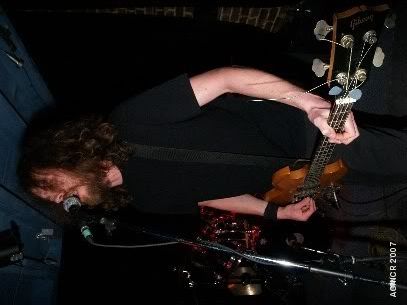 As does Ron! Just not here.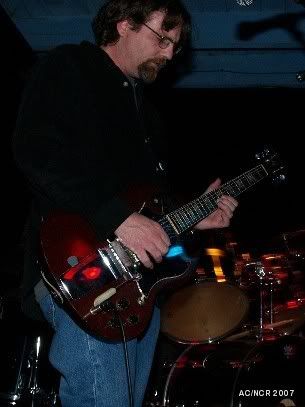 Shirtless drumming action from Dave!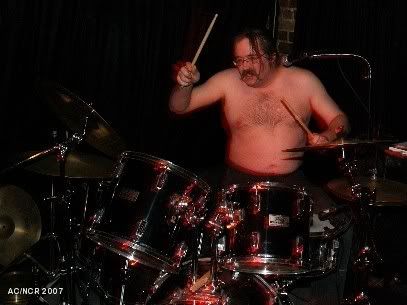 And assorted action in any colour you'd like, provided it's black.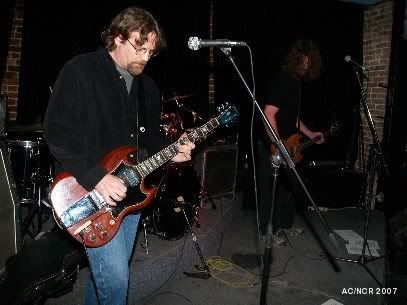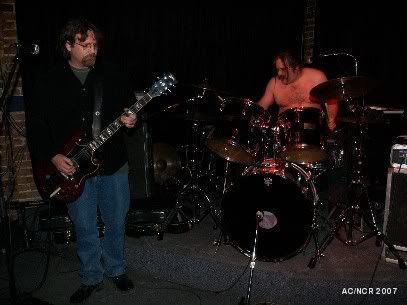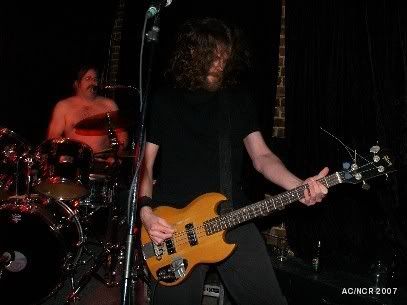 The whole lot!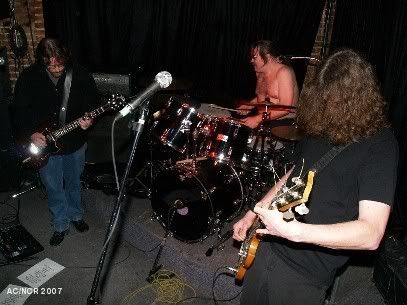 Once again, great set, great sound. Crowd could have been a bit bigger; hopefully there will be more people at Hangover No. 2.