Field Music, Land of Talk and Menomena have been garnered a good chunk of praise from the usual suspects, and a large crowd showed up at Zaphod's to catch three prime candidates to be the next big thing.
First up was Britain's Field Music: Two brothers who spent some time listening to
Skylarking
and electropop and a bloke on piano (he's off to the right - this is David and Peter Brewis).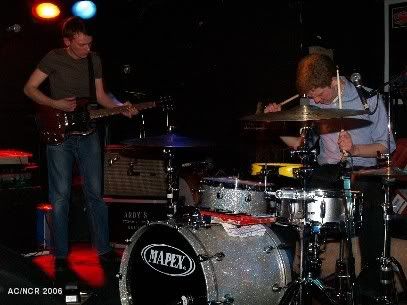 Next up Montreal's Land of Talk, a scrappier trio.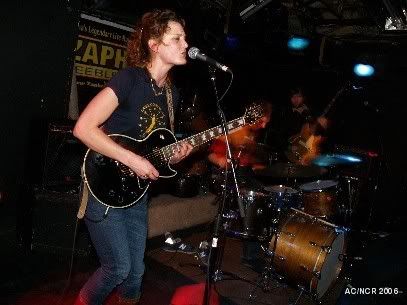 Finally Menomena, the artiest of the bunch.
Unfortunately Menomena's set was delayed by microphone problems, and truncated to about 45 minutes by the club's switch to dance party. Other than that, great set.