Off to Babylon for the
Degeneration Overdrive
fundraiser. The wee rock mag can be picked up around town free, but you know those things don't print themselves. Unfortunately the turnout was pretty blah. Dave Kerr was the show opener; he did a one-man rockabilly thing without his usual outfit, the Evil Farm Children.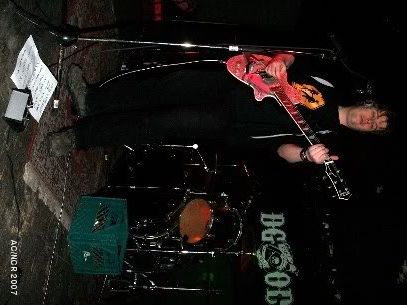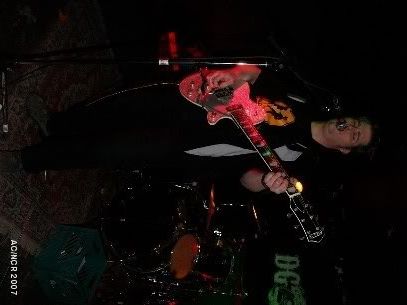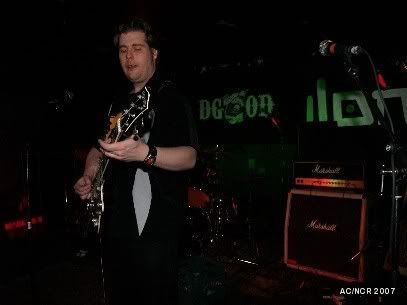 Next up, Arson Eagles. I know there are a lot of Ottawa folks who dig the Scandinavian/Jeff Dahl style rock'n'roll: They should be kicking themselves for missing Arson Eagles. The Montreal outfit played a great twin-guitar, Motor City rock set.
Joe on the microphone.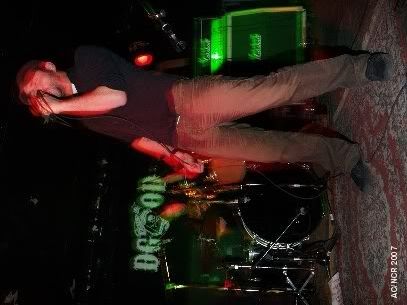 Phil from down low.
J-P .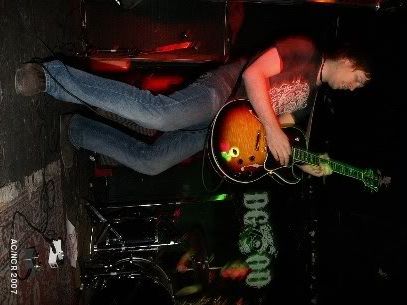 Vince.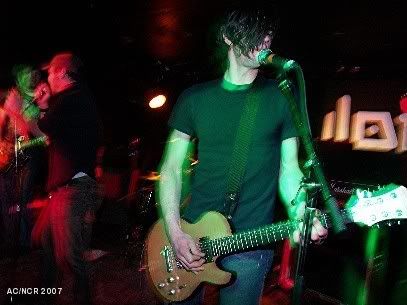 Drummer Al.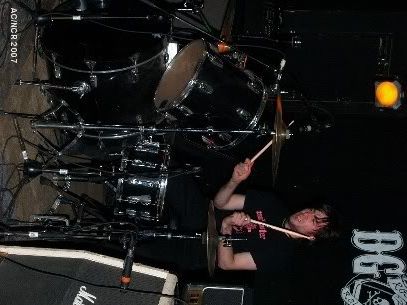 Avian action!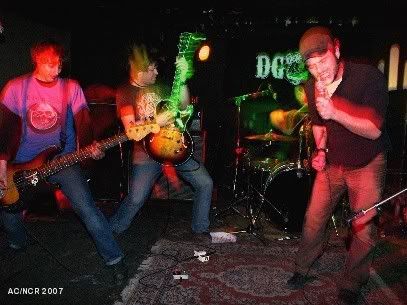 More J-P!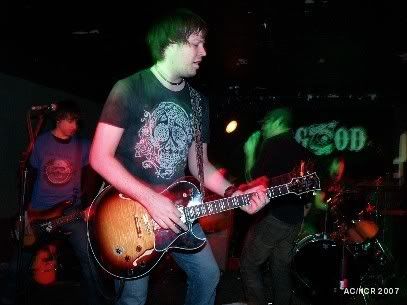 Singalong action with Joe and Vince.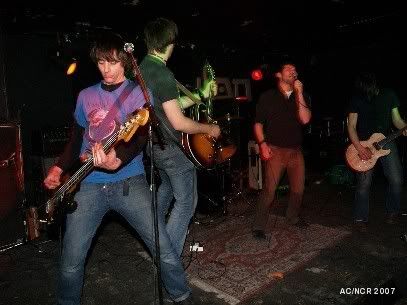 More Vince!
I'm guessing there's more than one picture in existence of Paul and J-P doing this.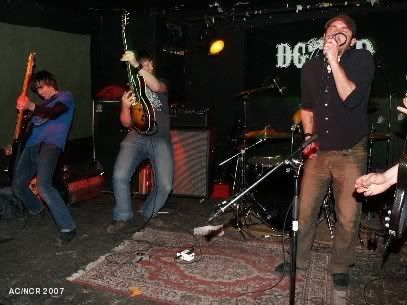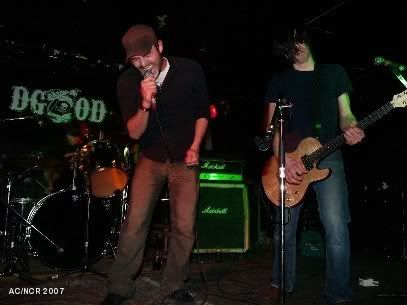 Behind-the-back action!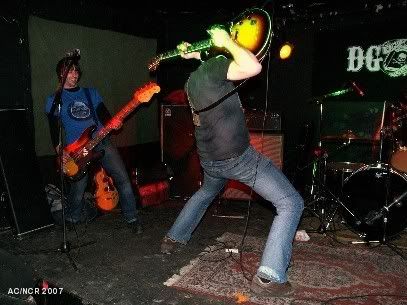 Joe gets on down!
A really hot set. They can't come back soon enough - to a larger audience, I hope!