Land of Talk formed in Montreal a few years back. They went into the studio with The Besnard Lakes' Jase Lacek (like 95% of the Montreal bands I've listened to of late) and emerged with
Applause Cheer Boo Hiss
, a well-lauded seven-song EP. The band's tomboy indie rock didn't win over every listener, but I thought their performance was an energetic divider between Field Music and Menomena. I can imagine the band appealing to P.J. Harvey fans.
Singer-guitarist Elizabeth Powell is the trio's motive force. At times during their robust set I thought she sounded a bit like Cat Power (a comparison I gather she's heard before).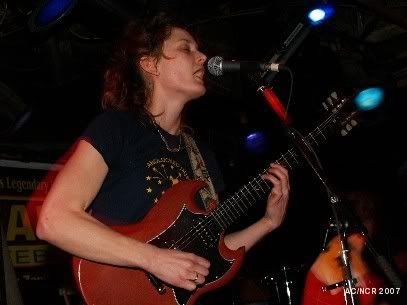 Powell eyeballs Bucky Wheaton's drumming.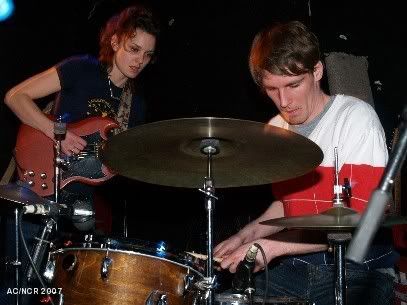 Bassist Chris McCarron gets into it.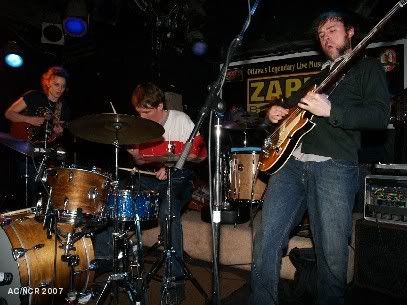 Rhythm section action!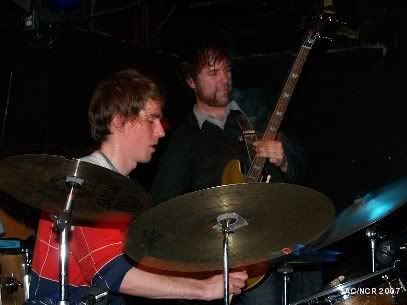 Talkative action!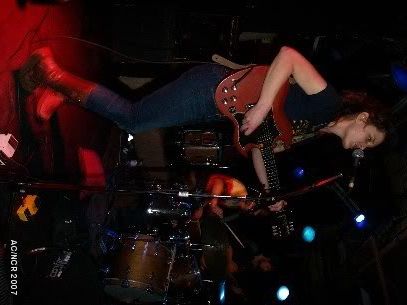 The whole lot!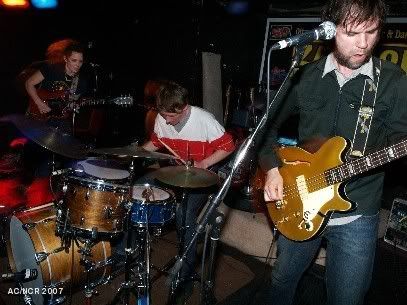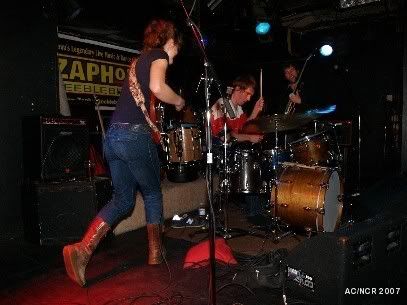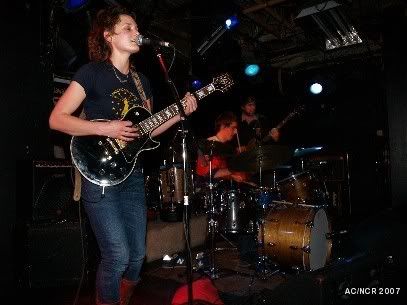 And some last-minute looming.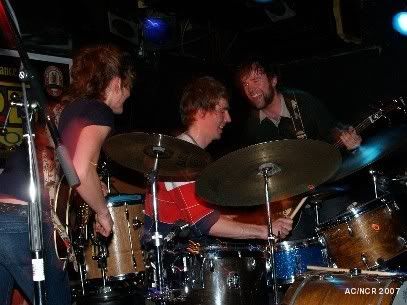 An album has been recorded and is slated for release in 2013 (or perhaps earlier).