Subtlety ... restraint ... good taste. These are all things you will not risk overexposure too at a
White Cowbell Oklahoma
show. They have a new CD out -
Casa Diablo
, I don't like it as much as their first, but it has a few good moments - and came to Ottawa to expose a good-sized and rambunctious audience to the many pleasures of whatever the heck it is they do. So here you go!
As is his fashion, the sheriff done warns us of these ne'er-do-wells proclivities.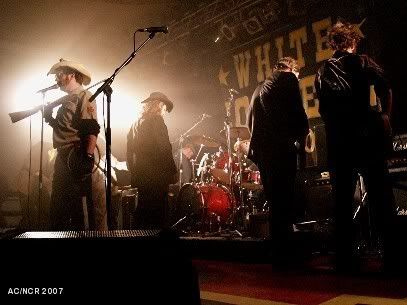 It didn't take long for the ladies to get on stage.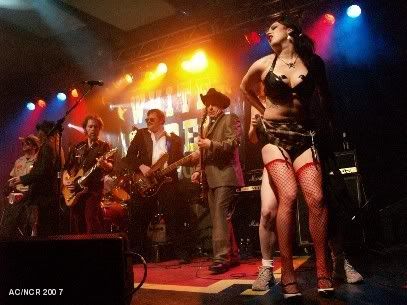 Cowbell action!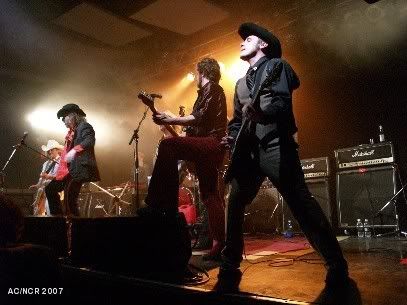 I was sure I took some decent photos of Jessup H. Christ, but this was the only one that turned out remotely decent. Did I say decent? I meant "in focus."
No WCO shoot is complete without a jump'n Cousin.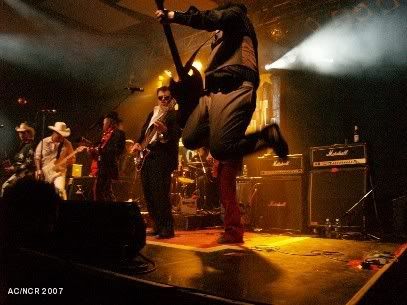 They had some trouble starting up Chainsaw Charlie's chainsaw, but when they did it was adios to various paper products.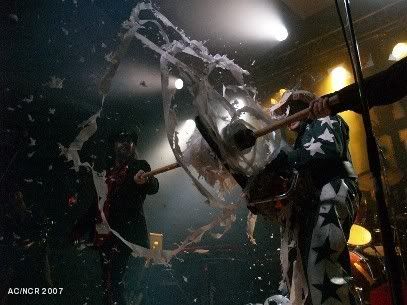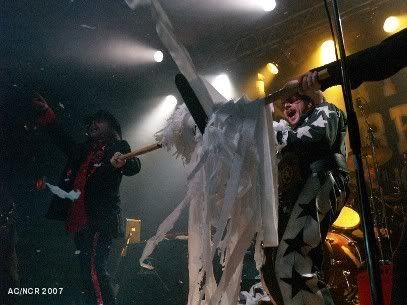 The whole lot!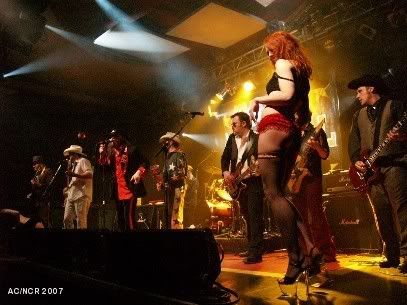 Bubba gets to sing one.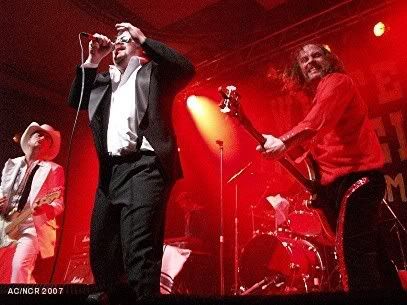 The Sarge does enjoy his stints on bass, doesn't he?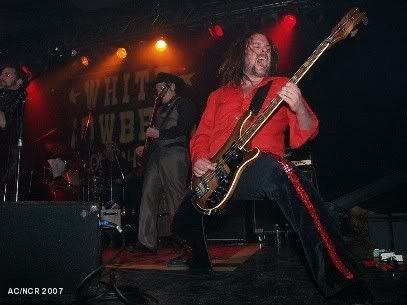 Mo' Bubba.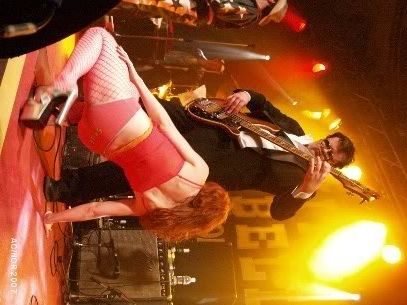 Doubleneck action from Hollis!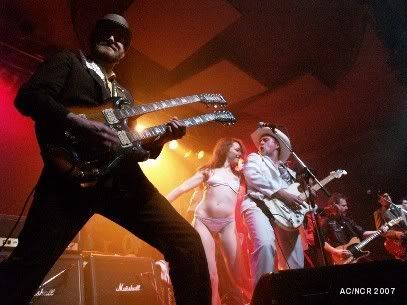 "How does Clem keep his suits so white?"
Let me hear you holler!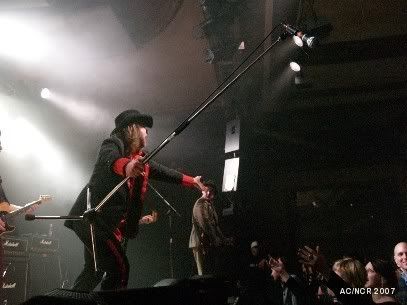 Many people find Clem's guitar work most satisfying.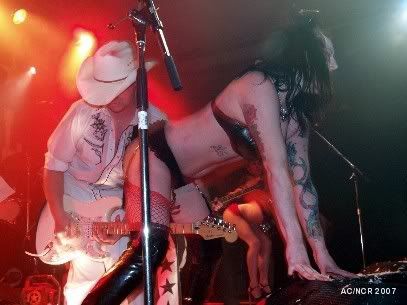 Like wise for Hollis.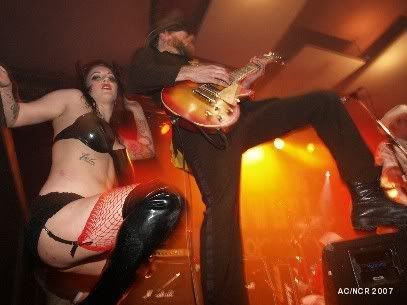 They're just good friends.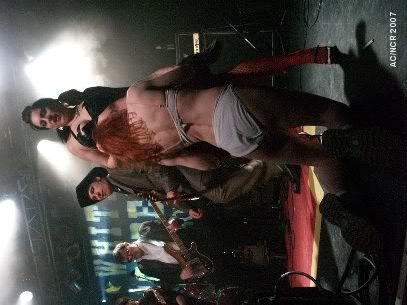 Big finish!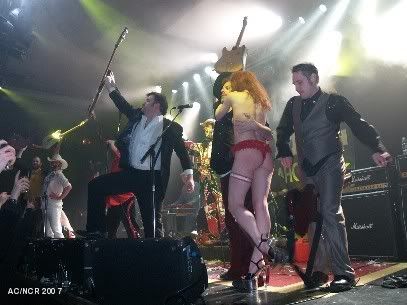 Unfortunately I failed to adequately capture keyboardist Jess Lactater or their new drummer, Dingo Von Devereaux. As I always say ... next time!