I've seen Isis once before, at Babylon. I didn't enjoy it - I seem to recall feeling out of sorts and unimpressed with the shouty vocals and general sonic bludgeon. My taste in music and Isis's ongoing mutation seem to have converged in a happier spot because I enjoyed their closing set at Barrymore's - not as much as I liked Zozobra's, but good stuff. Whoever was doing the lights was having some fun as well.
Aaron Turner strains the neck veins. Not shown: The foot-long tendril of phlegm that dripped from his microphone.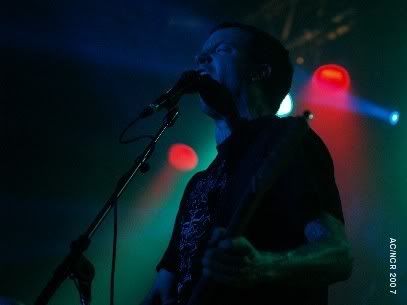 Michael Gallagher in a blue mood.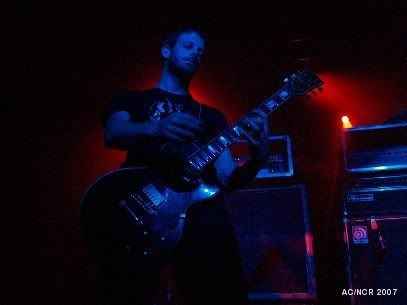 Jeff Caxide in primary colours.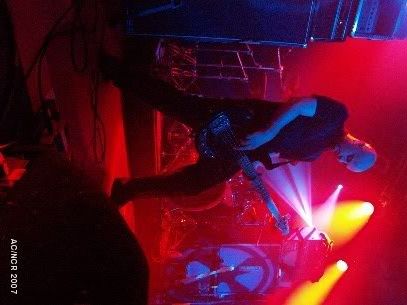 There was so much red floodlight some of my pictures ended up with almost zero contrast. Drummer Aaron Harris is in there somewhere.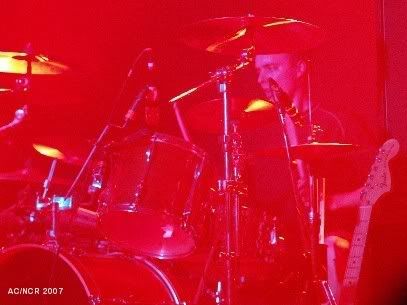 I failed to get a good solo picture of keyboardist, laptop manipulator and guitarist Bryant Clifford Meyer. Here he is at right.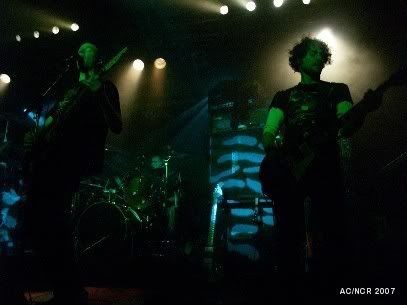 Lady of Green Crops action!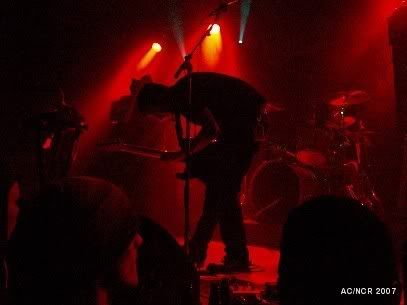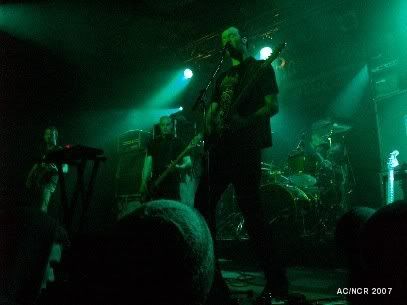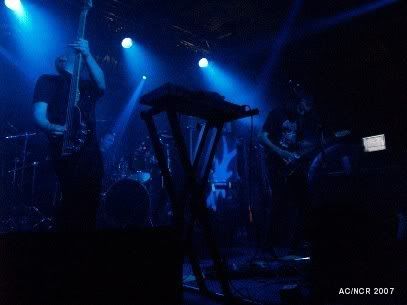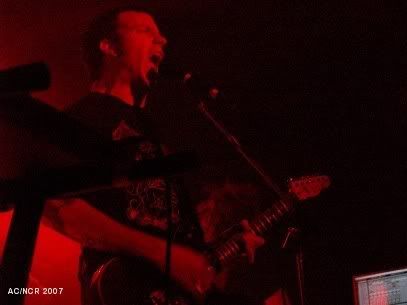 Big finish!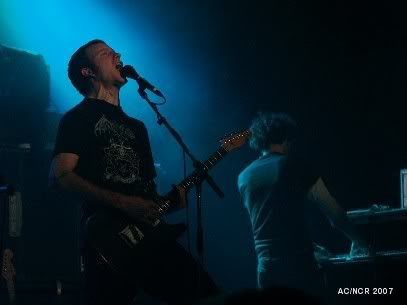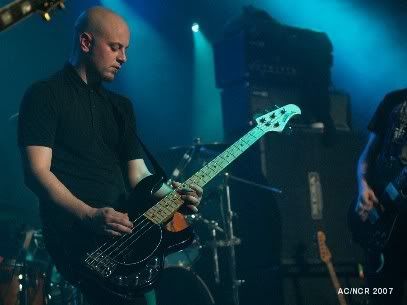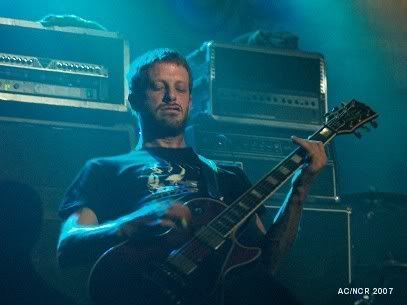 I wasn't quite sold enough to buy an album (I plumped for the tour edition of
Harmonic Tremors
instead), but I'll try to see them again if they come through town.