Once upon a time it seemed like I was seeing Casey Comeau and one or more of her compatriots in The Centretown Wilderness Club (or her old outfit, the Half-milers) playing shows in one of several outfits, but I've barely laid eyes on any of 'em (barring crossing the occasional path at other people's shows) for nigh on nine months. I'd make mention of some gig, but was never quite free to attend myself. Fortunately opportunity struck a couple of nights ago when Crowded Skies put together an evening of country rocking. I missed openers Violet Lyal, but did catch most of the Club's performance.
Casey and Richard.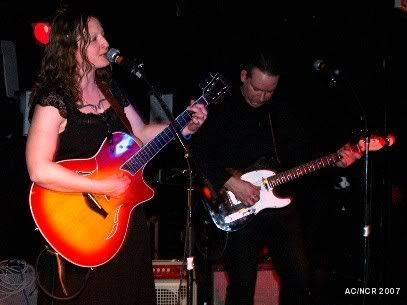 The audience amuses Marie-Josee Houle (who has a new CD of her own out, I should mention).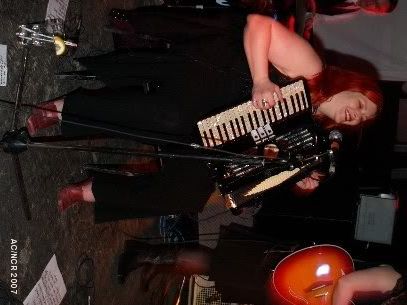 I turned the flash and shutter speed down in order to catch VJ Daisy's backdrops. It didn't work.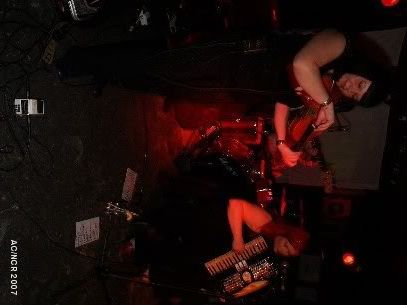 Aalya and Dietrich.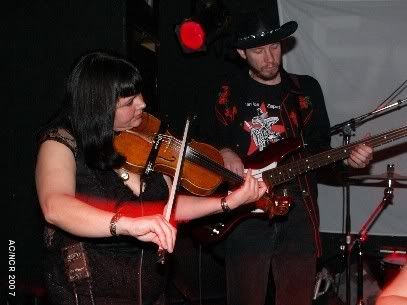 Other side of the stage action!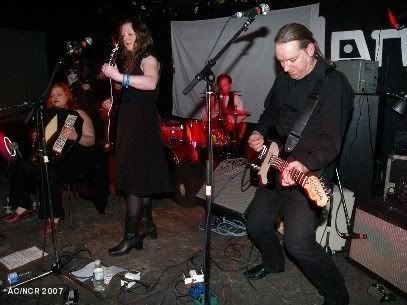 Overhead action!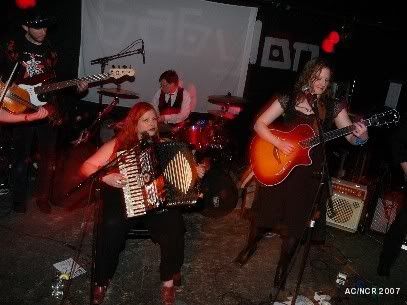 The whole lot!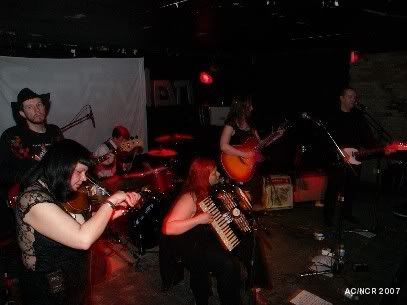 They play next at Irene's April 13 with the Jupiter Ray Project.
Show reminder: Embassies Of Denmark play Cafe DeKcuf with The Great Plains and Rebekah Higgs.