Crowded Skies graciously deferred their set until after Casey's, and put on a robust performance. No Neil Young cover this time, though an audience member did try to get them to play a Brian Setzer song - this is what happens if you have a Bigsby-equipped guitar, I guess. "You might try The Rainbow. I believe they occasionally play covers there," was John Trude's reply.
Jeremy Brisebois breaks out the harp.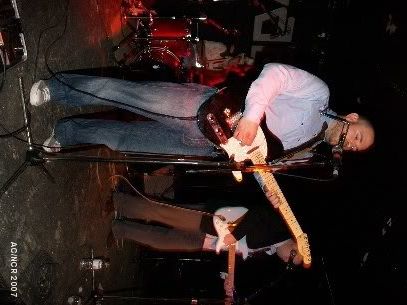 John Trude, in one of many non-Brian Setzer-covering moments.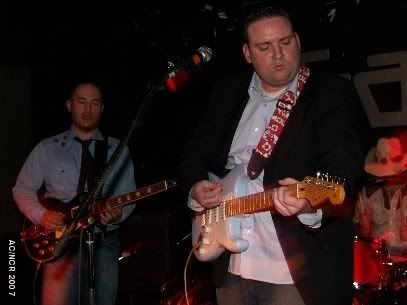 Sebastien Dupont.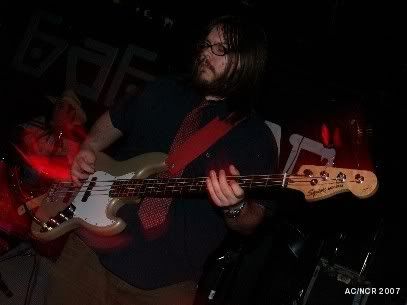 Jordan Potechin.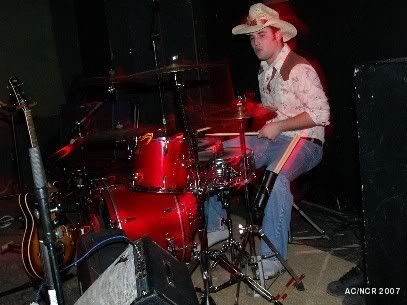 Crowded action!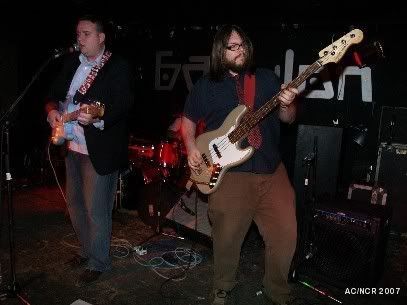 Singalong action!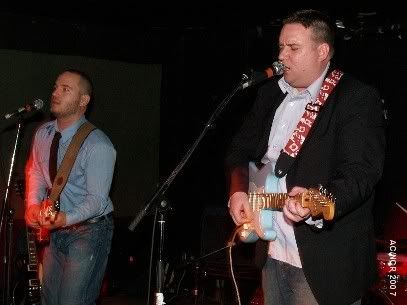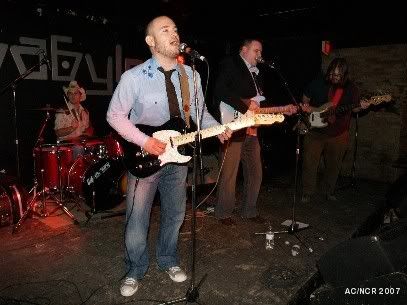 Big finish!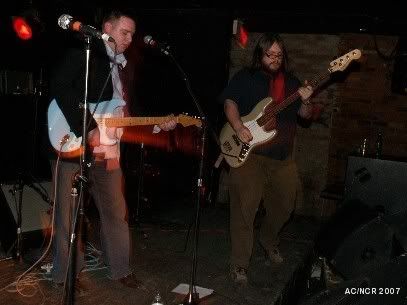 The whole lot!
Their next show is May 11 at Irene's.