Various folks have decided to convene an old school punk night at Cafe DeKcuf, appropriately dubbed the Old Skool Punk Rock Hangover. That was my destination after getting my required dose of the Most Serene Republic at Zaphod's. The inaugural night featured sets by four-stroke (who got on and off stage before I arrived), Harshey and Blackball. Harshey was into their second song as I mounted the stairs.
Jeff!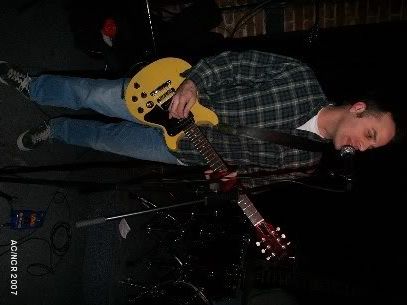 Larry!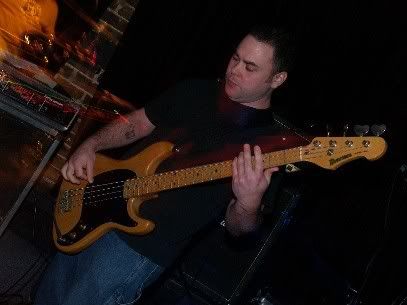 Jon!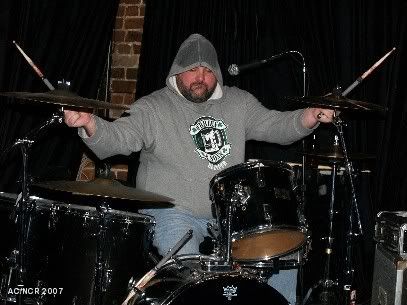 Jeff breaks out the goth guitar.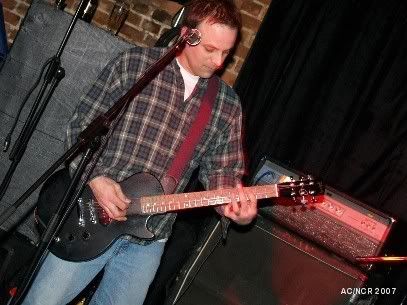 Jon sings!
It was a very emotional tune. Thus the tear-wiping. Yeah, right ...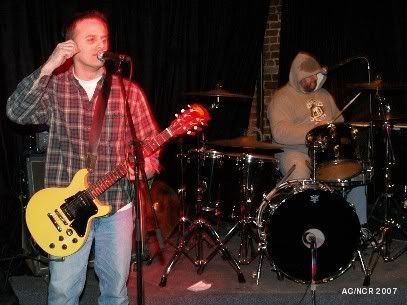 Big hit!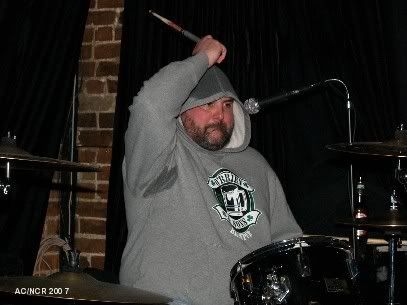 A fine-sounding set all round. Kudos to Sewer Rat Ben who manned the boards as well.