After work on Thursday I headed over to Babylon for the Rock'n'Roll Pizza Party. Things started late enough that I arrived in time for one of the opening acts, Put The Rifle Down (I'm not sure if the second act, Apache Beat, ever made it up from New York). If you were picking bill partners for these guys on a regular night I'd say Shout Out Out Out Out or 120 Days would be an ideal fit (actually it's kind of a shame they weren't in town for that Zaphod's show the previous Thursday). They were a pretty rambunctious live act, too.
Anthony Bruno drums.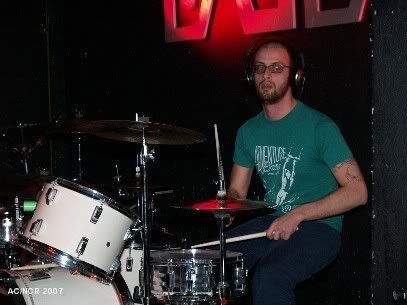 Mark Cassidy mans the synths.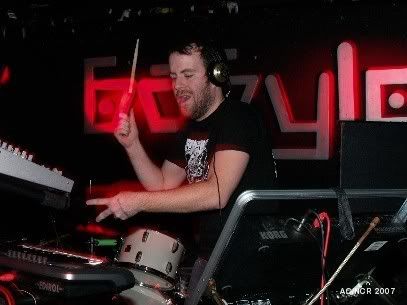 Jordan Bimm on guitar rocks the Pittsburgh Pirates look. Must be a band I haven't heard of.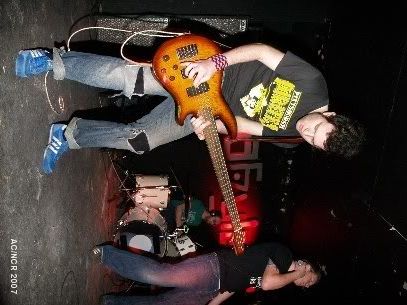 Michael John Countryman claims this monitor for Canada!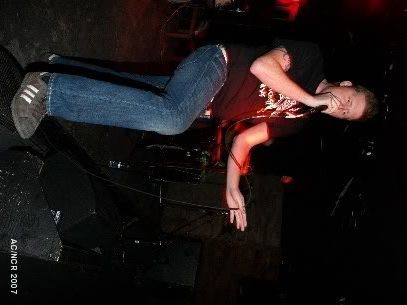 Rifle-downing action!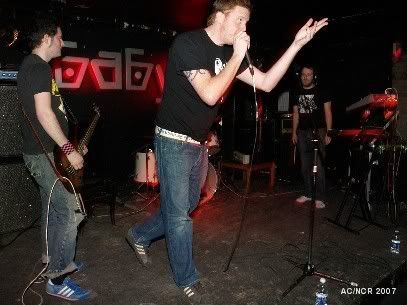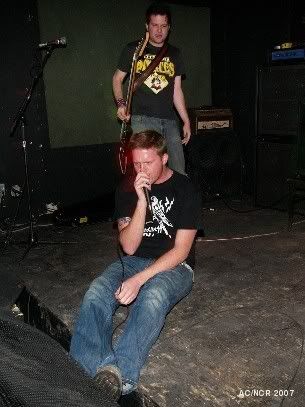 Hurray for water!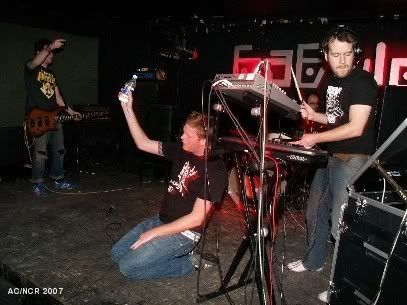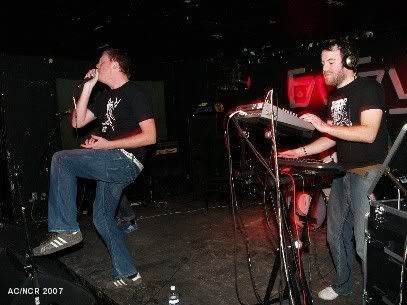 Michael was, finding time to bend himself over various bits of the Babylon furniture and also take a tumble onto a discarded microphone stand - ouch.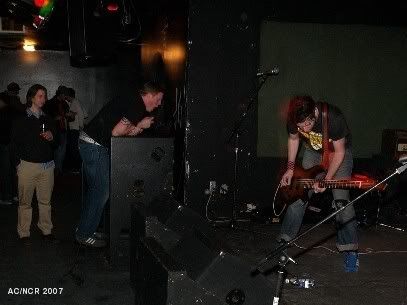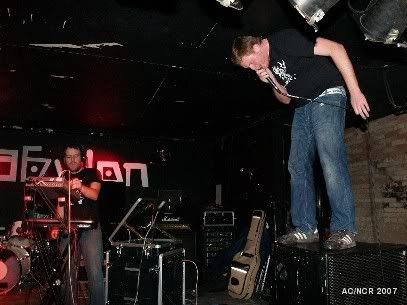 All this jumping about is hard work.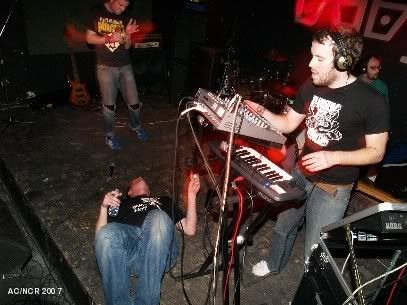 They also covered ABBA -
Gimme! Gimme! Gimme! (A Man After Midnight)
to be precise.
Show reminder: Tara Slone, Tender Box and the Dolls perform at Zaphod's.