Speaking of The D'urbervilles (who perform tonight at Zaphod's), they were the first band I saw on the following Monday at Bluesfest. They seemed a bit out of their element on the Giant Telecommunications Company Stage, but that may just because I'm a jaded old geezer and had been so blown away by
a previous show at Zaphod's
. Other possible explanation: John O'Regan had just been diagnosed with Crohn's and was feeling less than top form.
John and Tim Bruton face off. Tim was last in town with The Magic, opening for Islands.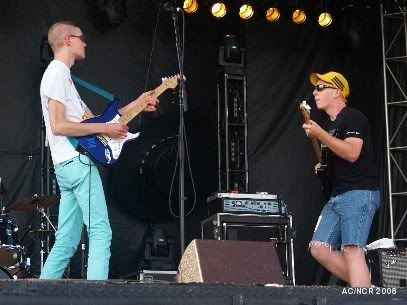 Shoutalong action!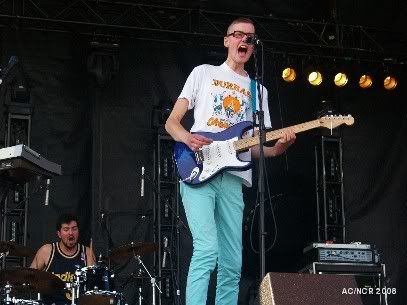 Kyle Donnelly rocks the low end.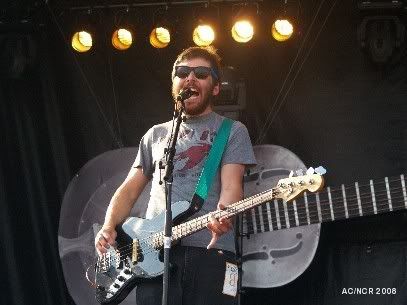 I'd say drummer Greg Santilly was new, but since I last saw the band more than two years ago, that may be leaping to conclusions.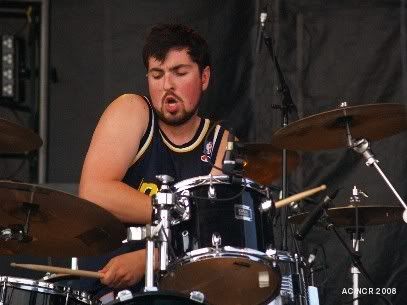 John prepares to fight the power!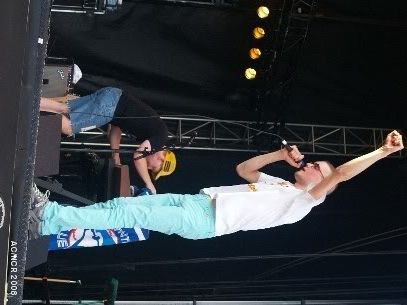 Deep bends help the keyboarding process.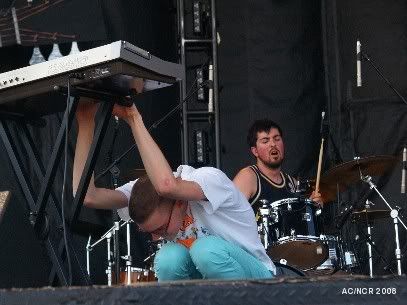 Guitar action!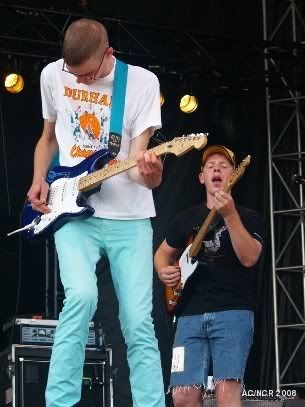 And a bit more Bruton.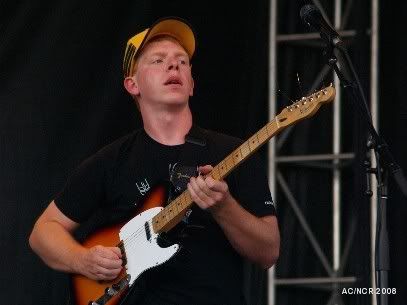 Anyway, go seem 'em tonight with Land of Talk and Psychic Hotline; I'm sure they'll be super (then go over to the Bytown).