This site is called National Capital Rock, so I figure I have a duty to go and see one of Ottawa's biggest rock acts of the past 30 years,
The Cooper Brothers
. While I like a lot of southern rock I have to confess I wasn't feeling the love after a few songs, and drifted away to watch Frank Vignola tear up the frets at the Roots Stage.
Electrical band man Les Emmerson and Dick Cooper.
Brian Cooper.
Onlooking action!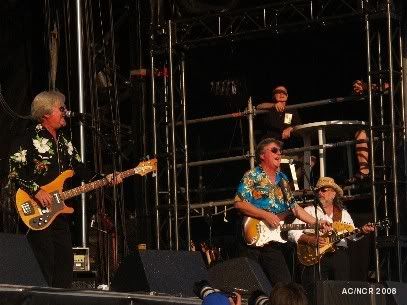 Brian Sim at left.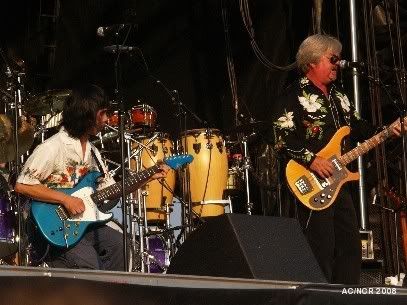 More Brians!
Unfortunately my only good photo of keyboardist Ed Bimm was from the back, and Steve Hollingworth was hidden somewhere behind a big purple drum kit. They play next at Barrymore's November 21 with The John Henrys, who have similar taste in shirts.