A little while ago Cosmo from Auto Racing dropped me an e-mail note asking me to come out to Zaphod's ... okay, so that was in February 2007 - I've been kind of busy. Anyway, I did finally get a chance to see them live in mid-July 2008, and here are some more photos from that show, with extra grimacing from Cosmo.
The whole lot!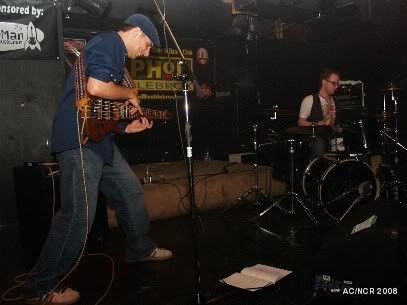 Cosmo's a mobile guy on stage.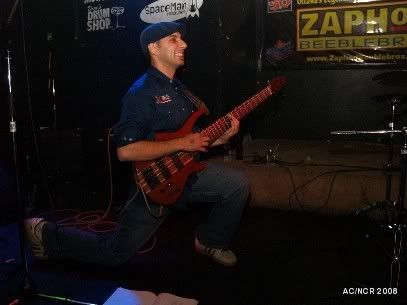 Tyson takes aim.
I've realized after listening to their songs online that Cosmo sounds a bit like Masters of Reality/Goon Moon man Chris Goss.
And so on!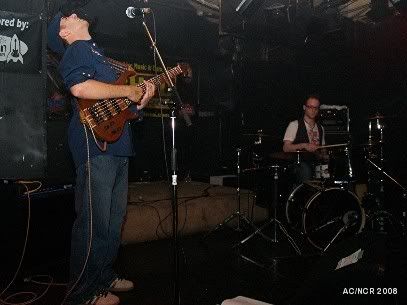 Big finish!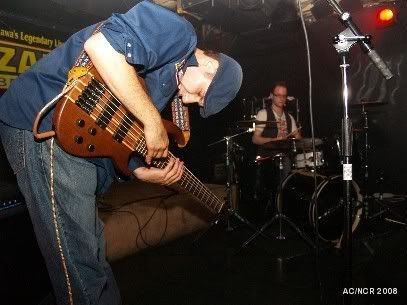 They're certainly proof that you can do more with a duo than the blues or spazzy punk ... not that there's anything wrong with that.