The Devil Eyes
skronky blues devolution was even more devolved than usual at their July 17 appearance at the Bytown Tavern. Technical failures abounded as microphones gave up the ghost and basses konked out. Even the CD I bought from them didn't play properly all the way through (this is what happens when you sell them sandwiched between two concrete bricks). Maybe it was for the best - their sound works better with chaos.
Mad Cobra!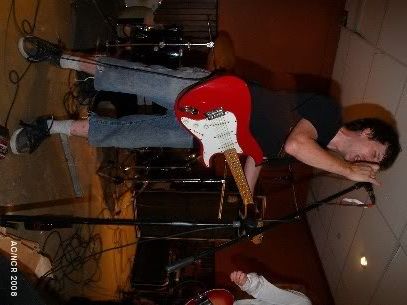 Zeelagh the Destroyer!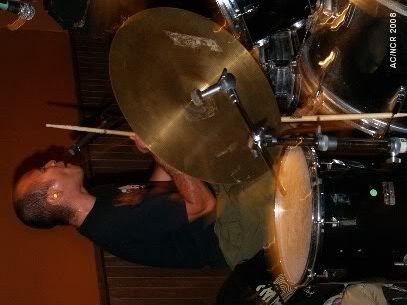 At right, thunder broomist Emilor. Emilor has also performed with Thundrah! and a bunch of other Montreal combos.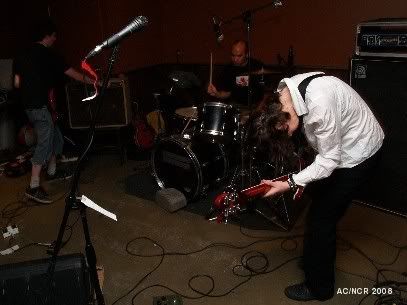 Amp-perching faceoff action!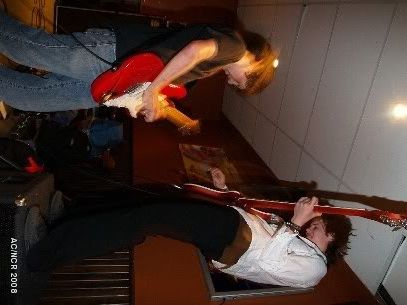 Leaping action!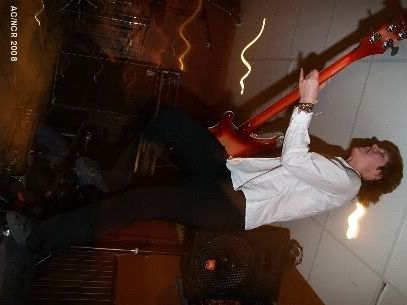 And so on!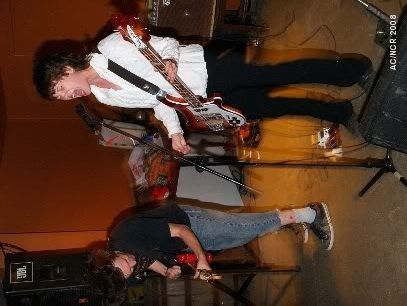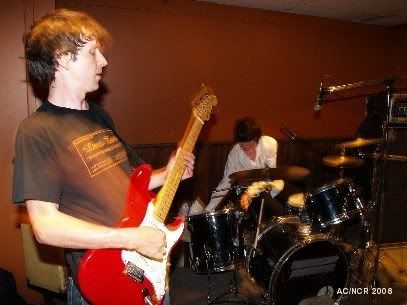 Zeelagh switched over to the microphone for some hardcore tuneage.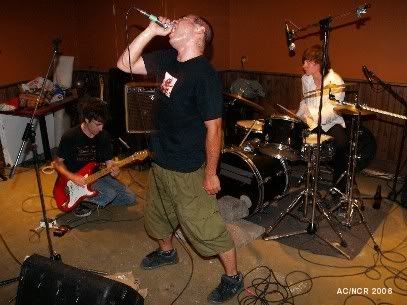 And some guitar whipping.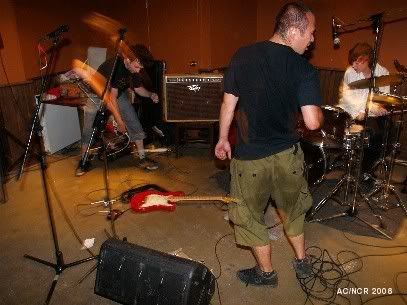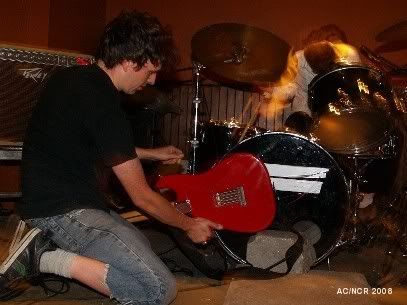 That was cool (except for their hot sauce).