Back at Bluesfest, I'm still biding my time waiting for Bettye Lavette. Federico Aubele sounded like an intriguing prospect, with his writeup suggesting a wide range of influences: Wes Montgomery, Jimmy Smith, Vinicius, Tom Jobim and his countryman Astor Piazzolla, as well as electronic artists Thievery Corporation. I thought his performance was long on the dreamy pop sound.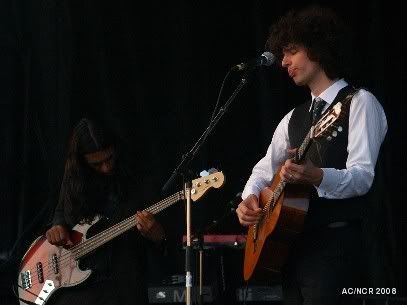 He probably should have had a shared billing with Natalia Clavier, he dueted with him and performed a couple of her own songs.
Rhythm section action! With Ashish Vyas and Jerry Busher!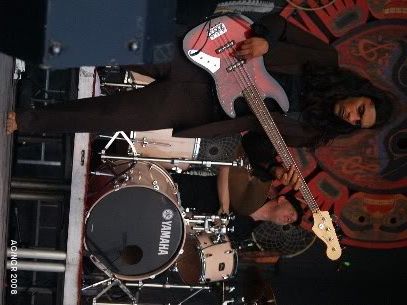 Jerry! Who I last saw playing with French Toast at Zaphod's in March 2006.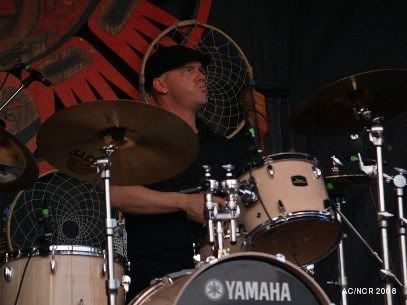 A whole lotta singing.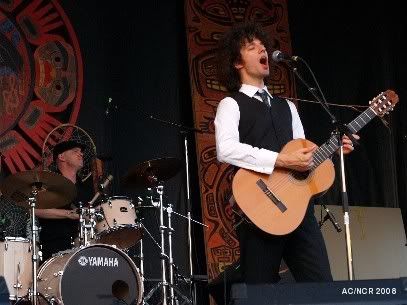 And so on!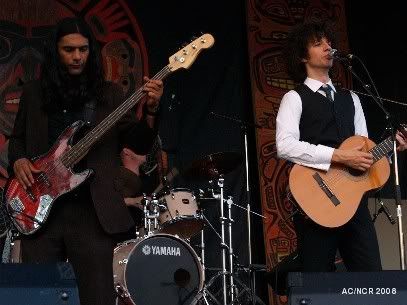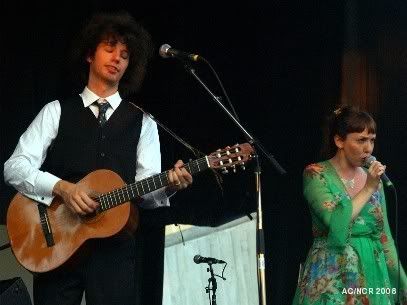 Melodica action!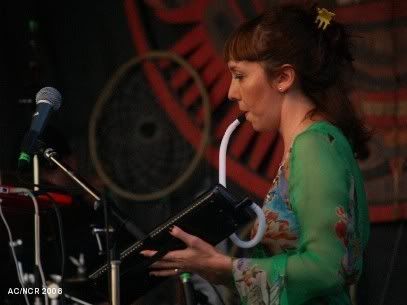 Dig those shoes.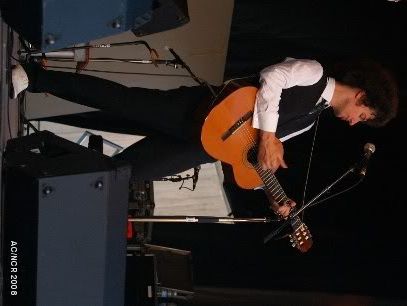 Quite pleasant, really.