Grizzlar
slapped on the suntan lotion and swim shorts for their Bytown Tavern show, which was half exercise tape, half twitchy punk and half odd. Plus another half poor addition skills.
Davey Quesnelle of Million Dollar Marxists, Quebexico, Male Nurse and myriad other outfits and Owen of Token,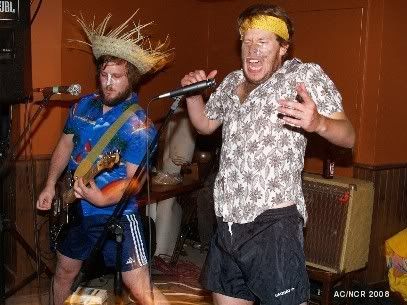 Sandal-slapping time! And some low end from Johnny O., also of M$M fame.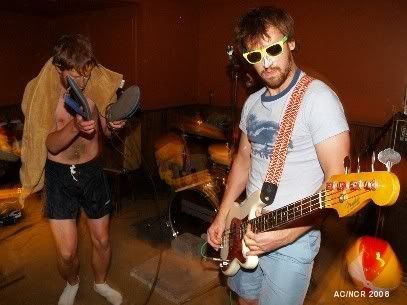 Clappy clappy clap.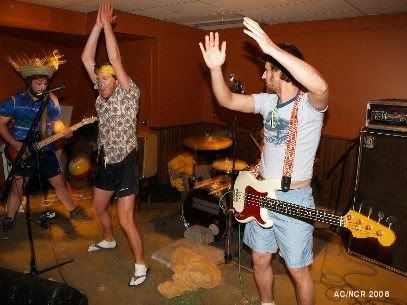 Spreading the sound and the sand.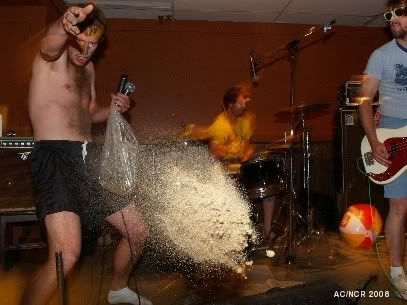 Steve Adamyk helps Davey cool down.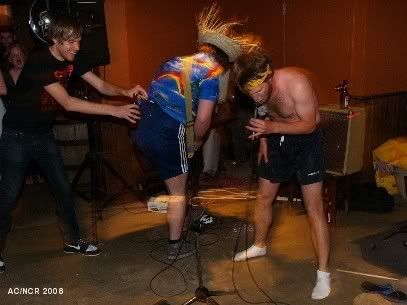 Pat Johnson keeps the beat.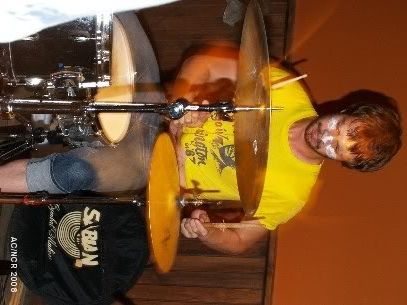 The whole lot!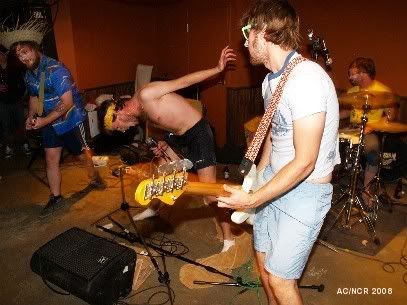 And so on!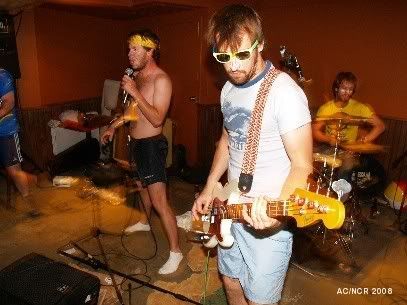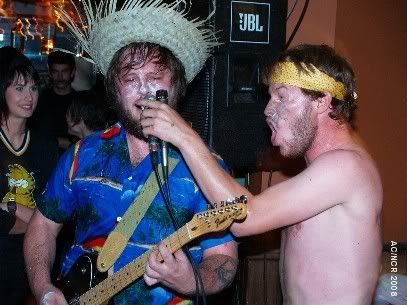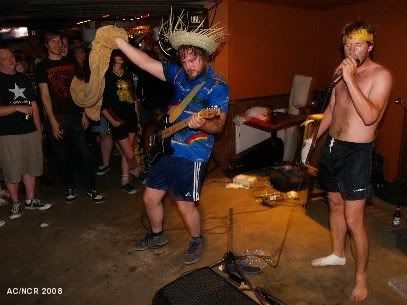 That was bizarre.