Young Rival were followed by a compact but meaty show from The Magnificent Butchers, who I'm going to guess are named after the Sammo Hung film. They're an Ottawa supergroup of sorts, with a killer 1970s sound.
On your left, Julia Loan (also of Tokyo Sex Whale) and Dave Martindale (also of Ukrainia and The Double Pumpers).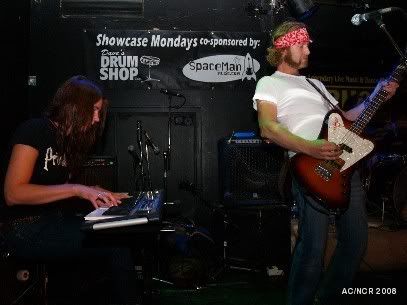 On your left, Ryan Kerr (of The Phantom Shifters), Scott Terry (of The Pirates, Banditas, Mighty Eagle Band, The Fucking Machines and sundry others) and Toby, of whom I still know nothing else.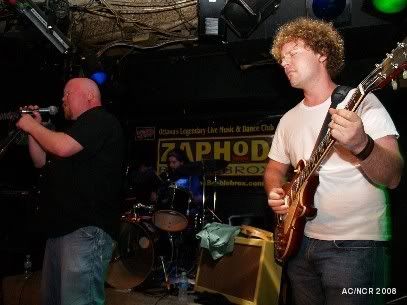 Scott drums!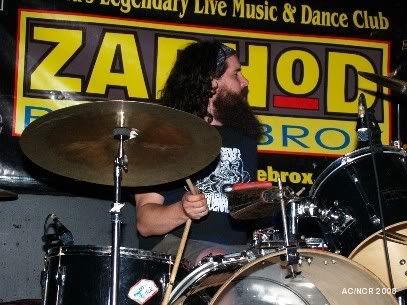 Ryan howls!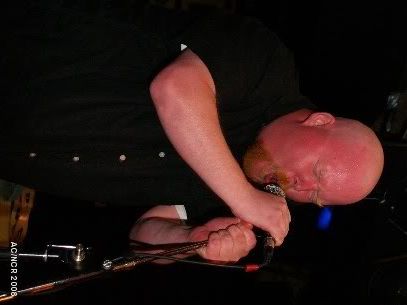 Julia keys!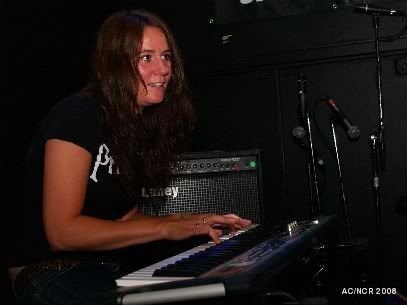 Clapping action!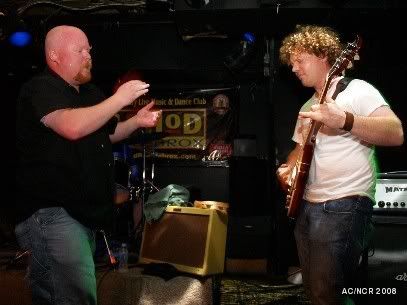 Shoutalong action!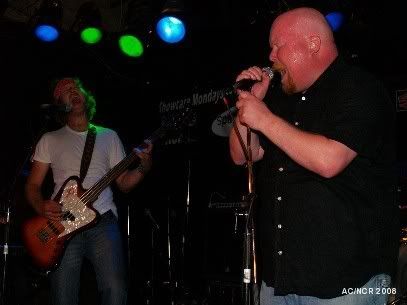 And so on!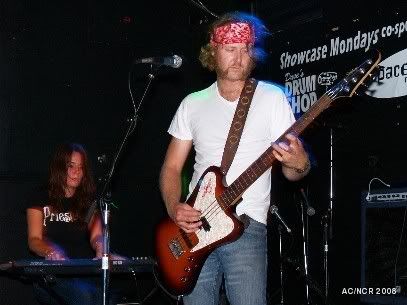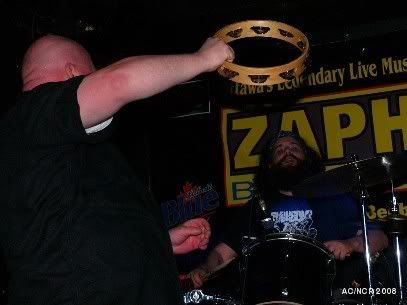 A mighty fine performance.