Here's the last act I caught on that long ago Sunday at the start of July: James Blood Ulmer, twisted blues guitar great. I was definitely feeling fried after listening to a few songs - not because of the music, but having absorbed too much sun and not enough water.
James Blood Ulmer.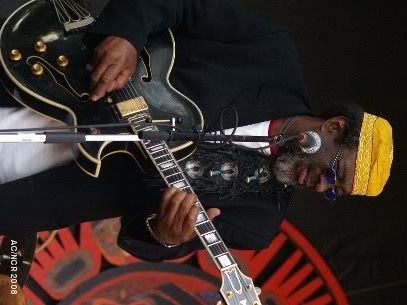 Toronto based bassist
Rich Brown
of Autorickshaw handles the low end.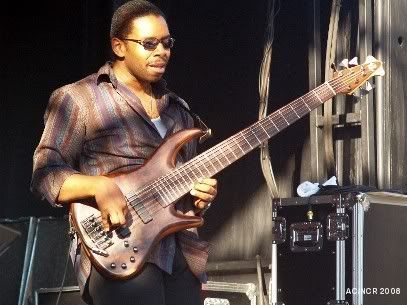 Aubrey Dayle on drums.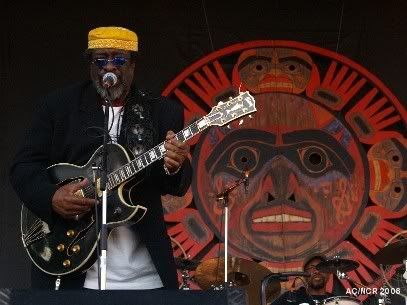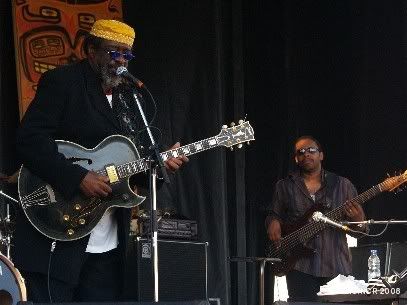 Meanwhile, in another time and place (about three weeks later, to be imprecise), I'm skipping off to the Dominion. Three Jaw Puller opening set was coming to a close, so I quickly snapped these horrid photos. Drummer Dave Kennis and guitarist Dave Beauchamp were in James Allport with Luc from Muffler Crunch, and they Aylmer trio's sound isn't too far from MC's damaged blues stuff.
Daves!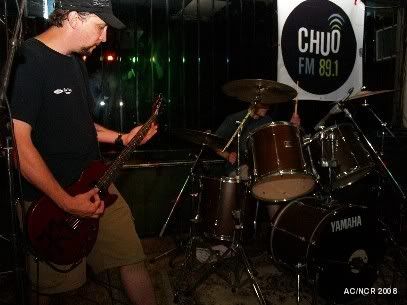 Bassist Louis Gascon.
More Dave!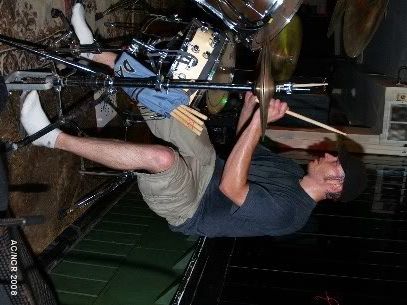 More other Dave!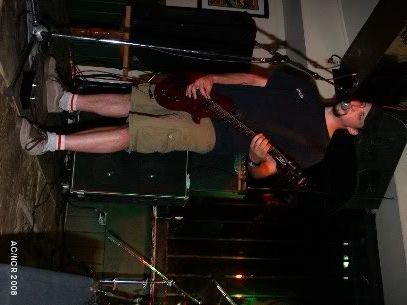 The whole lot!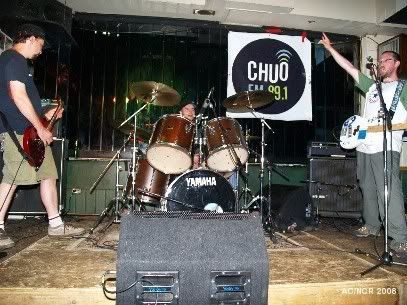 And that's all for now!