Chuck Prophet is widely recognized as a genius who isn't widely recognized (no, I'm not sure how that works either). He's a super guitarist and songwriter and none too shabby on stage either. He's got the cosmic country stuff down pat and was blending in some extra soul for this set back on July 6 at Bluesfest.
That Prophet!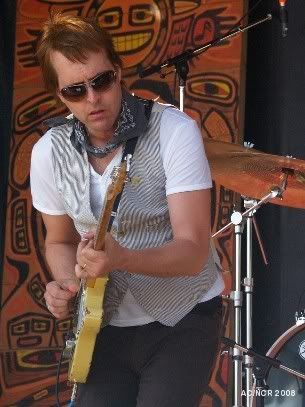 James Deprato rocks the SG.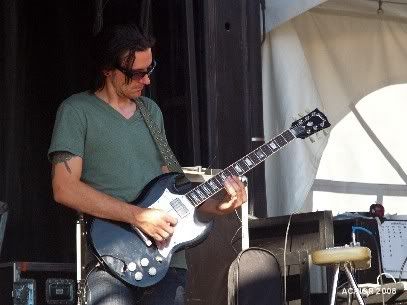 Todd Roper drums seriously.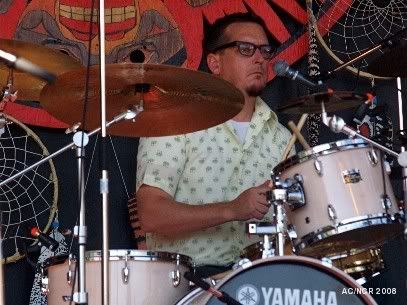 Stephanie Finch, wife and keyboardist.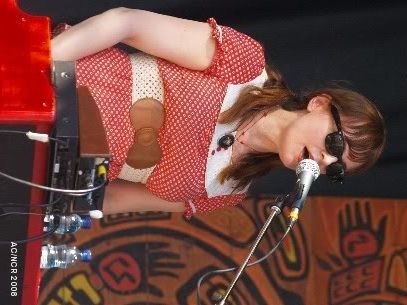 My first thought: Did bassist Kevin T. White get his bass from the same place as Rene LeClair?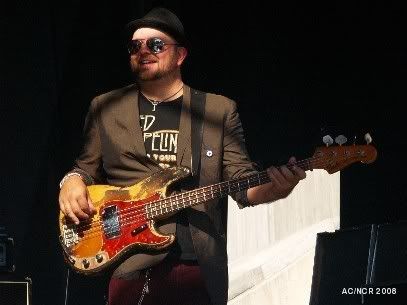 Prophetic action!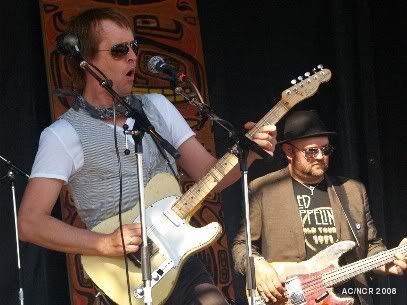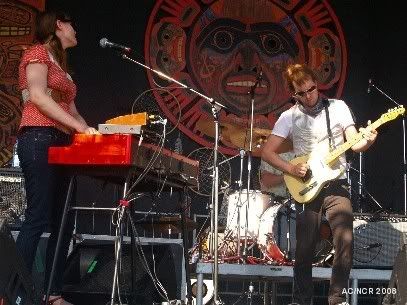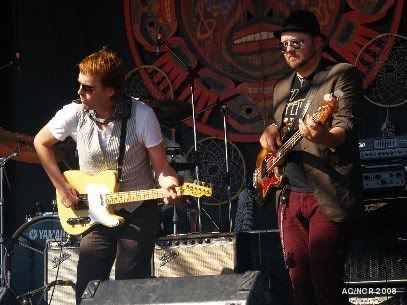 Singalong action!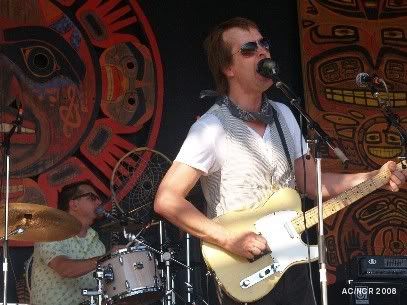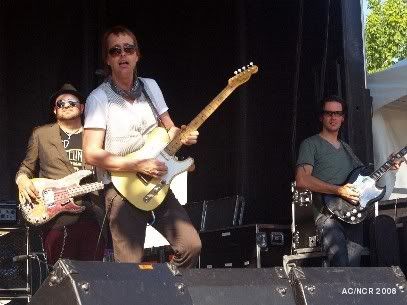 Swell, and quite loud.