And now for the real reason I was at Bluesfest on Monday, July 7:
Miss Bettye Lavette
. Since she had a band, she didn't suffer the same sound-bleed problems as Richard Thompson on the previous Saturday, but the bugs were still out in force. Nonetheless, a majestic performance. Unlike some performers in the genre who are forced to rely on hits from their glory days in the 1960s and 1970s, Lavette has turned out three albums since her return to performing – indeed, she's had better luck during her second wind than during her first. Her attentive audience ranged from contemporaries to a pair of young girls who arrived with a "We Love Betty!" sign – and was treated to songs from 1962's
My Man – He's A Loving Man
to
The Battle of Bettye Lavette
from her latest album with the Drive-By Truckers,
Scene of the Crime
. She joked that one number from 1982's
Tell Me a Lie
came fom "my latest release!" since it's just been reissued. Also on the setlist, Lucinda Williams
Joy
, from her "comeback" covers album
I've Got My Own Hell to Raise
, Willie Nelson's
Piece of My Heart
, 1963's
Don't Leave Me Alone
("Which didn't sell a copy!") and my favourite,
The Stealer
.
Here comes Bettye! She was much amused by the sign.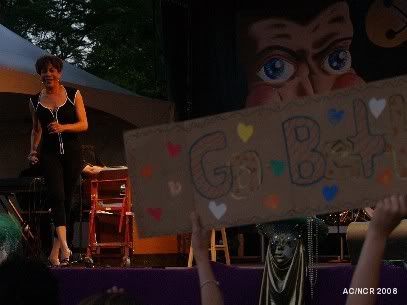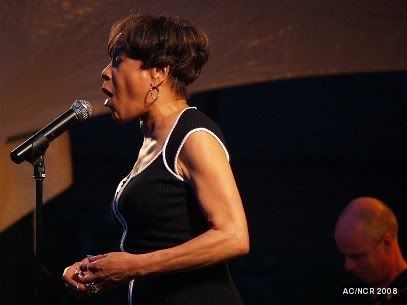 Rhythm section action! With drummer Darryl Pierce and bassist Chuck Bartels.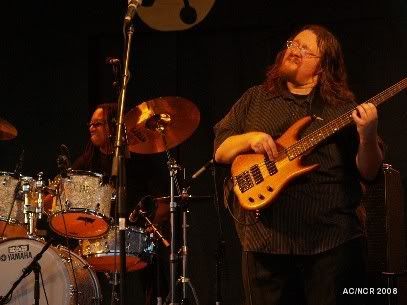 Keyboardist and musical director Alan Hill sings some.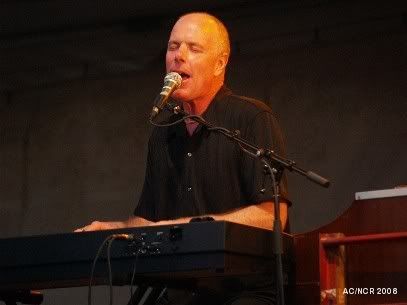 More Bartels, with guitarist-for-many Brett Lucas.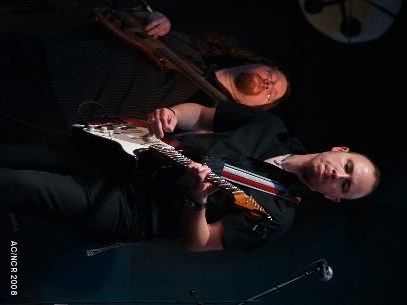 Bettye kicks up her heels!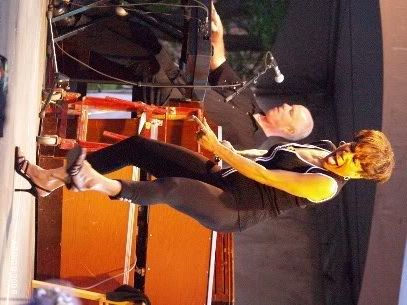 More amusement.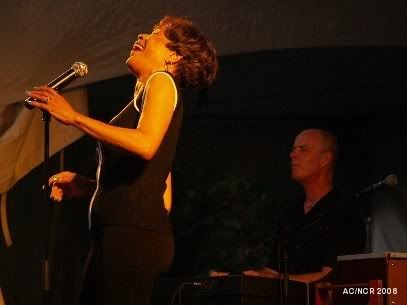 Soul action!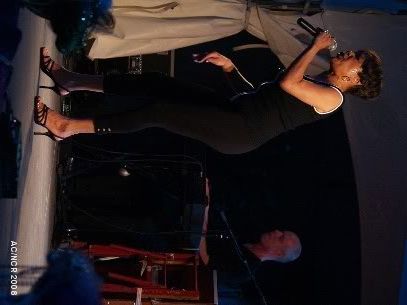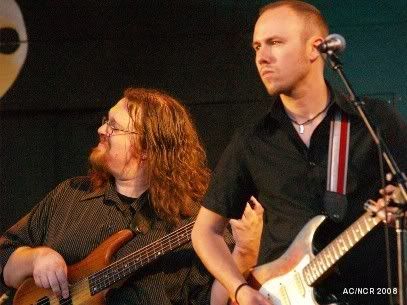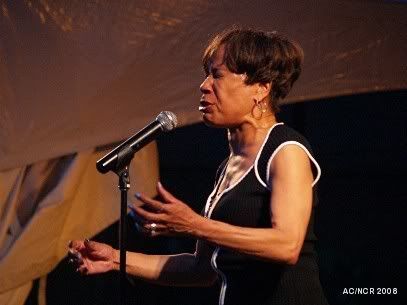 Guitar action!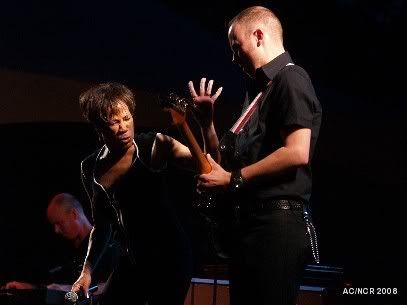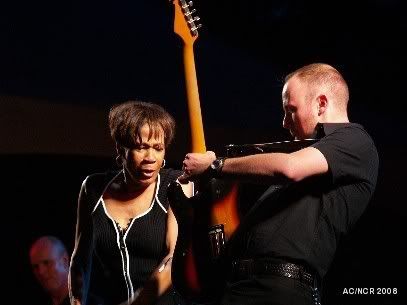 Up and down (or rather, down and up).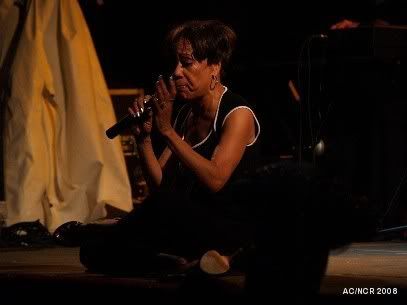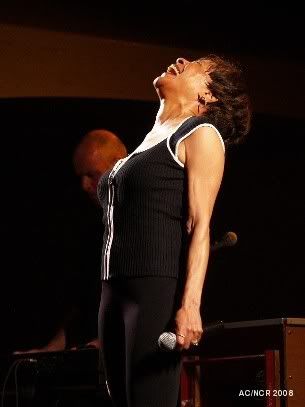 Mighty swell.