Here we are with The headliners at The Rainbow August 11:
The Harold Wartooth
. Yes, not just any Harold Wartooth,
The
Harold Wartooth. They like classic rock, played through a 1990s grunge/hard rock filter.
Omri Horwitz on vocals and microphone-stand grabbing.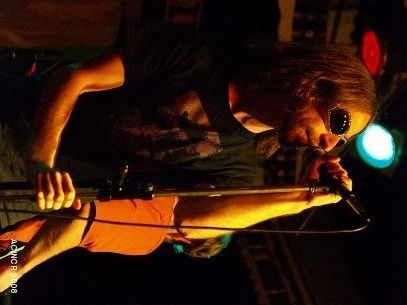 Brent Fagan on Gibson Explorer, plus occasional vocals.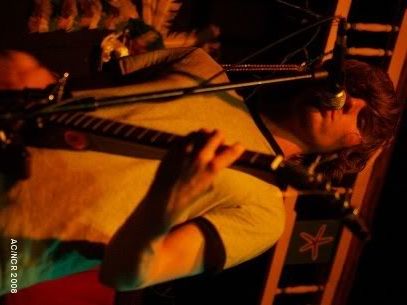 Spencer Linton on drums.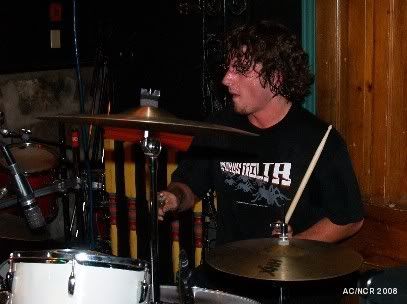 Bassist Emon don't need no last name.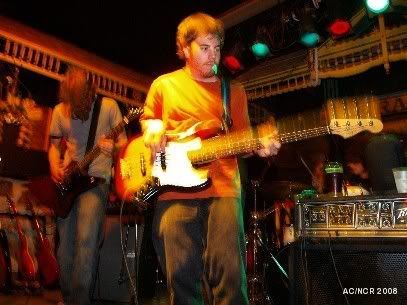 Mike Mikocic on Gibson SG.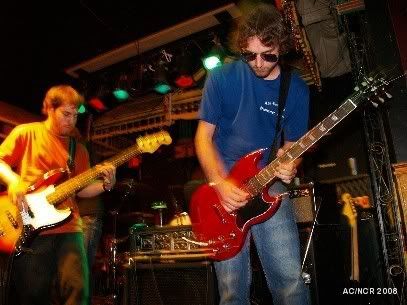 The view from up top.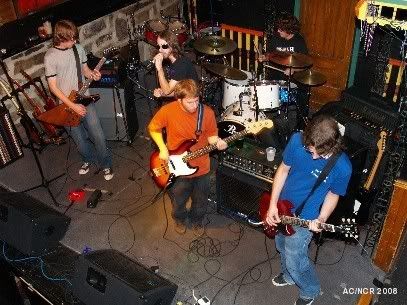 Rock action!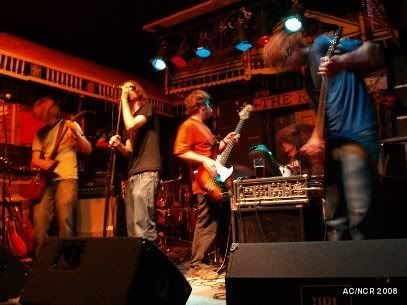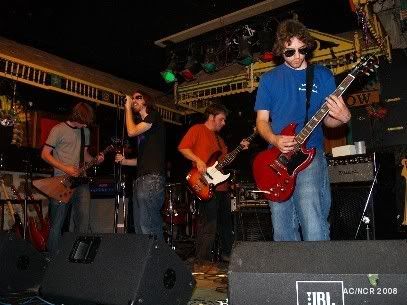 They're still sharpening their sound, but a pretty good night out for hard-rock lovers.