Once upon a time Foxfire Forest had nine members and a a disco-pop-funk-rock-gospel sound (you can read
Matthew Pollesel's review
at i(heart)music for further details). Since those heady days in the spring of 2007 the band has dropped a couple of member - perhaps to avoid the bizarre surfeit of Broken Social Scene references - and the "Forest," and gone a bit more disco.
First we have Hannah Krapivinsky and Neil Rankin in thrilling singalong action.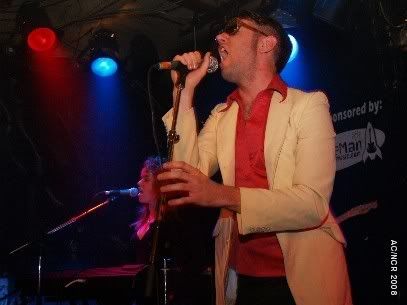 Sean Dunal gets some drumming assistance from Neil.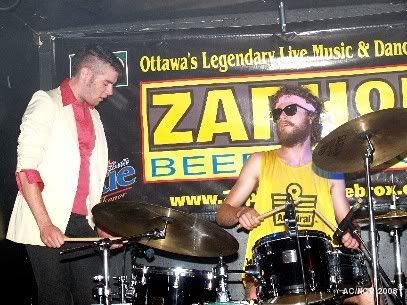 Anna Edwards was a fairly restrained presence.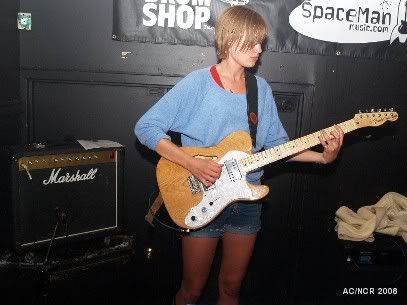 Hannah feels the Neil.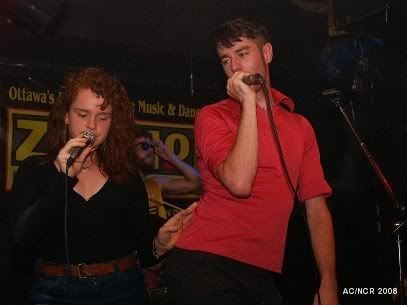 Neil sits around.
Hannah takes centre stage.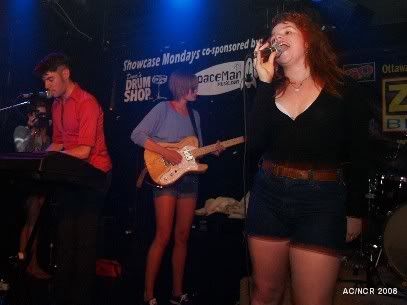 Andre Lowy tinkles the ivories, Alex Ralpg plays guitar. Not shown: Ralph's rainbow socks.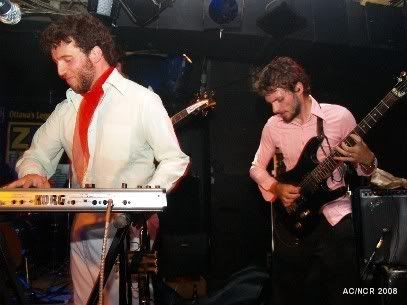 Clapping time!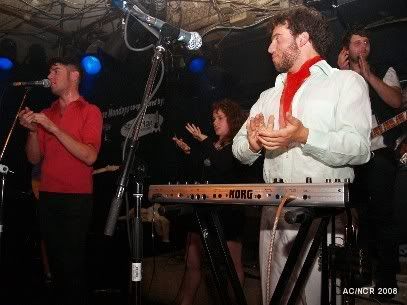 Lowy also handles the brass while Joseph J. Elashuck slings the Ric.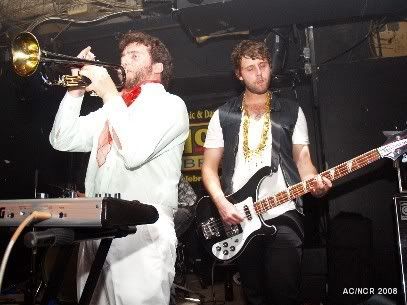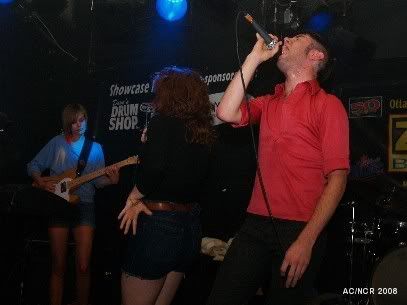 They put on a pretty entertaining set and attracted a bunch of videographers, so if nothing else one hopes Youtube footage will be forthcoming.