Hollerado has zipped through Ottawa a couple of times on bills I managed to miss. Until Bluesfest rolled around I didn't even have a strong impression of what kind of sound they had. They're actually a really hard-rocking band with a good sense of humour.
Menno sings!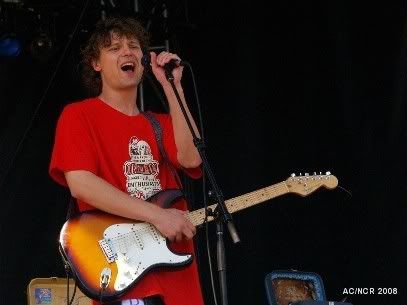 Jake hits!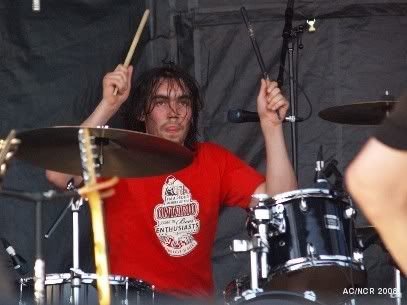 Nixon sings, too!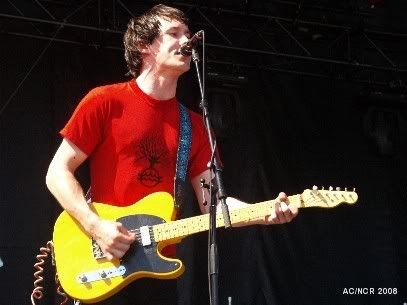 Dean lunges.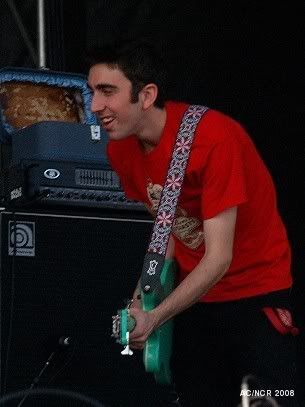 Singalong action with Nixon and Menno!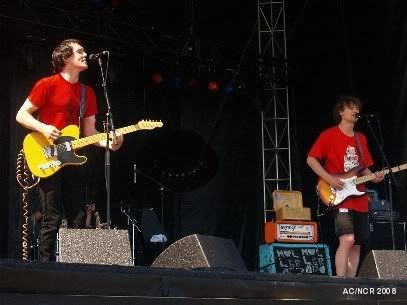 Jumping action!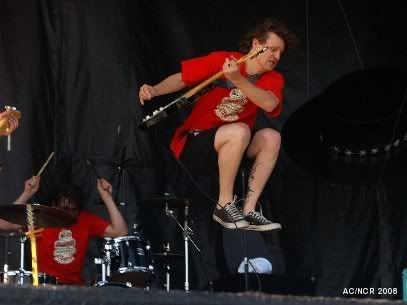 Shadowy Nixon!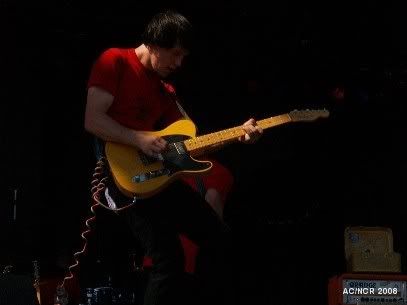 And so on!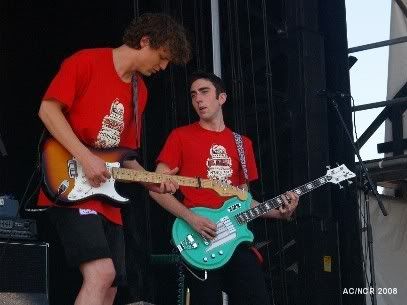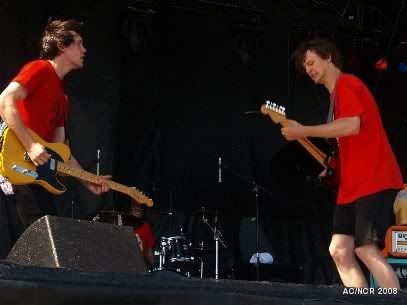 Run for it!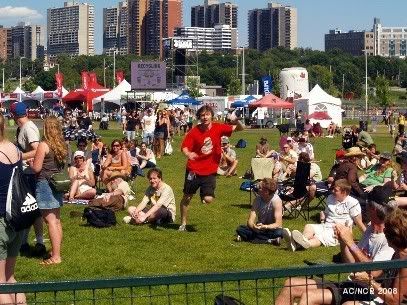 They were supposed to return in August, but recording took up to much time, pushing their mini-tour of Ontario with The Stills back to this month ... no Ottawa dates yet, alas.