King Khan and His Sensational Shrines made yet another visit to the nation's capital. Lord knows how he can afford to fly them all over, but I guess making the trip in festival season may help cushion the cost. as before, it was yet another set of sweaty, soulful psychedelic garage rock.
Here's one of very few pictures of King Khan with most of his clothes on ... you can also see Bamboorella shaking her stuff, Ben Ra on sax, trumpeter Simon Wojan (also of Cloudland Canyon), John Boy Adonis on drums and bassist Riddiman.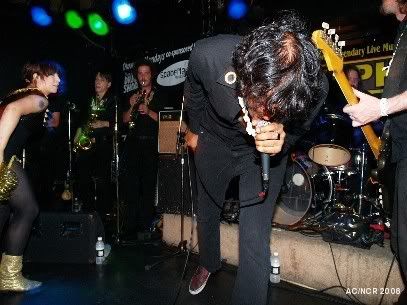 "Eccentric French organist" Fredovitch and big-saxman Big Fred Roller.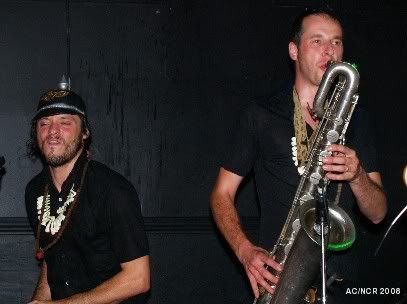 After a very short while Khan doffed his duds, put on a headdress and continued to rock out.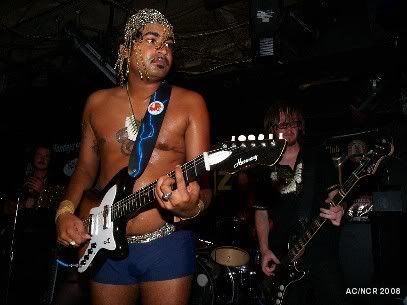 Percussion action!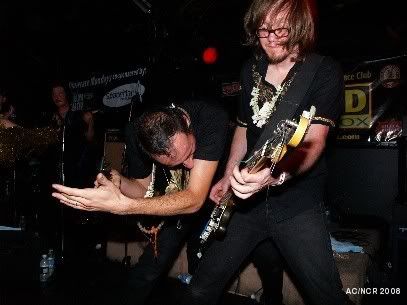 Singalong action!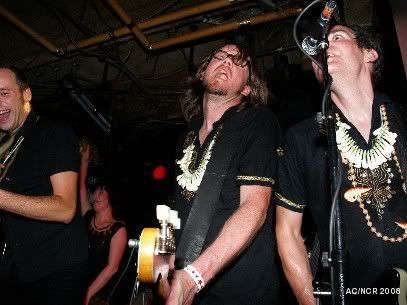 And of course jumping! From Speedfinger, natch.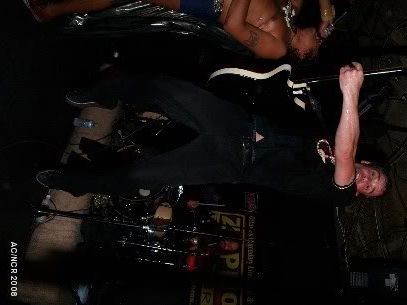 Bamboorella rocks the pom-poms.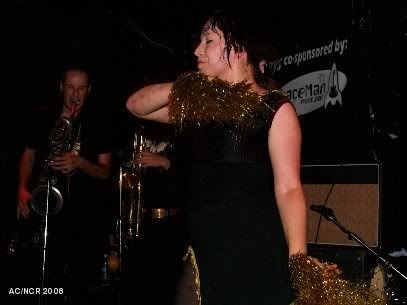 King Khan, caped and caned.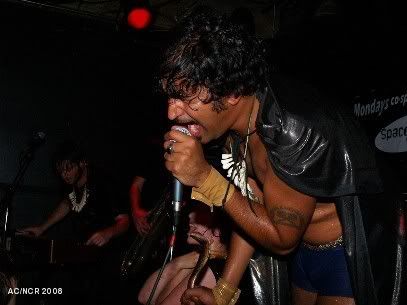 That seething mass of humanity.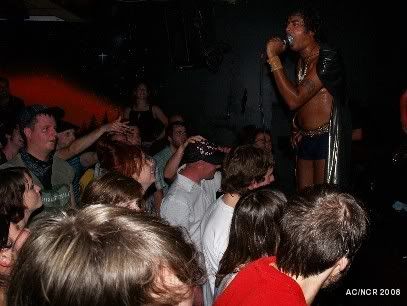 You've got to keep those guitarists in line somehow.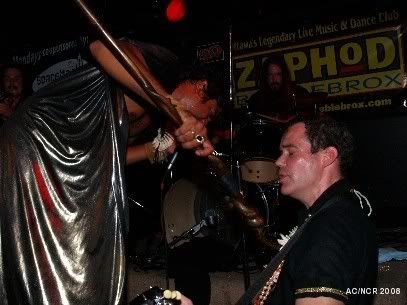 More speedfinger!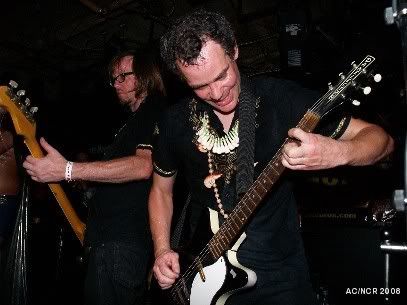 King Khan has just booted this guy into the audience after he climbed on stage. Said audience quickly parted way, sending him quickly to the floor. "Look everyone, he's alive!"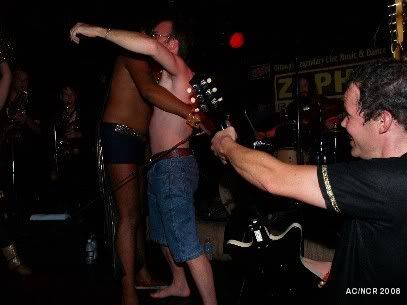 Khan tells everyone to go to the Elmdale, where they did some stuff with Bloodshot Bill, who was performing there that night. I was not one of them ...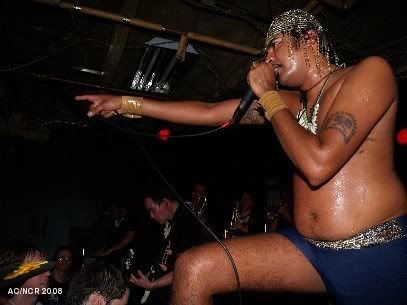 I headed next door to the Dominion to see Muffler Crunch's CD release show.
Show reminder: The Supersuckers perform at Zaphod's with 'Suckers frontman Eddie Spaghetti and dobro/steel guy Jordan Shapiro also turning out some tunes; Ball and Chain hold their annual Hank Williams birthday party at Irene's.