Frank Vignola was one of the pleasant surprises of The Bluesfest. He's not a musician I'd really go out of my way to see, not being much of a jazz fan, but once I was there I was pretty well hooked. He's played with such famous names as Ringo Starr, Madonna and Les Paul, albeit not at the same time.
Frank himself.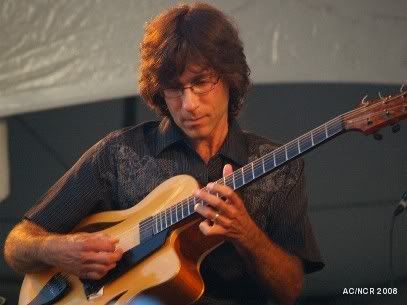 Hot mandolin action from
Matt Flinner
!
-Guitar
-Mandolin

Rich Zukor-Percussion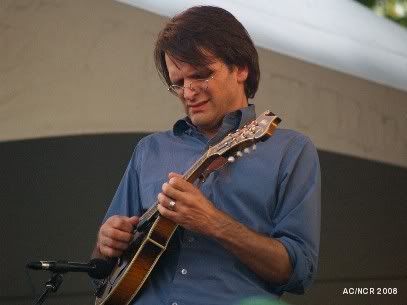 At right, birthday boy,
Vinny Raniolo.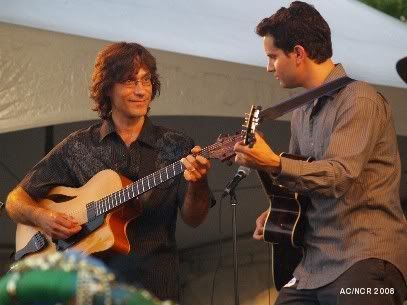 The rhythm section of the rhythm machine.
Michael Papillo on bass
and Rich Zukor on diverse percussion.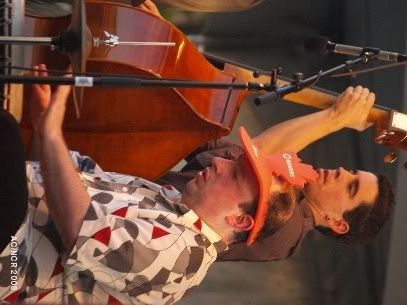 Rhythmic action!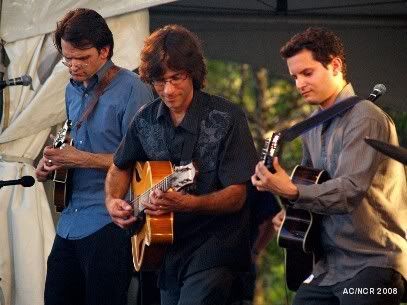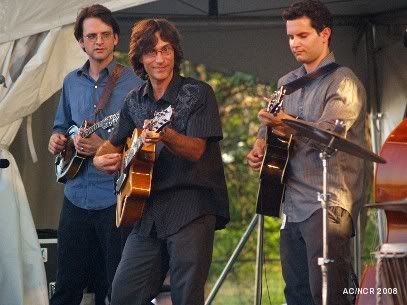 The whole lot!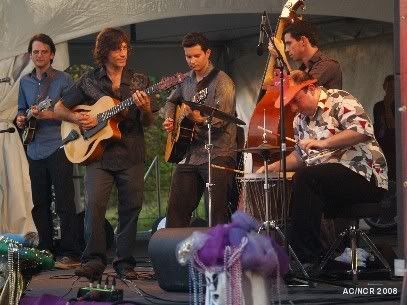 Frank does have an upcoming date in Ottawa ... Ottawa, Illinois that is, as he tours through September and October.