For some reason I was feeling a little short of my recommended weekly dose of classic 1970s style rock roundabout August 11, so I went off to The Rainbow to see Harald Wartooth. I thought the teethy ones were pretty good, but enjoyed openers
The Honest I's
a bit more. Of course I like a lot of tremelo and reverb on my guitar, which the Honest I's have in heaping abundance, plus quality singing and drumming to boot.
Steve Cornwell keys and sings.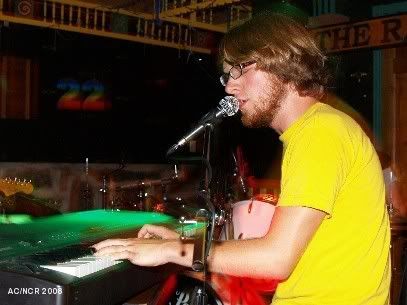 Josh Arsenio on guitar.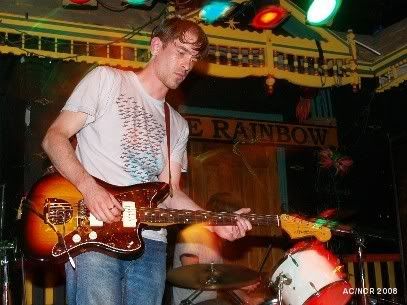 Owen Lewis drums.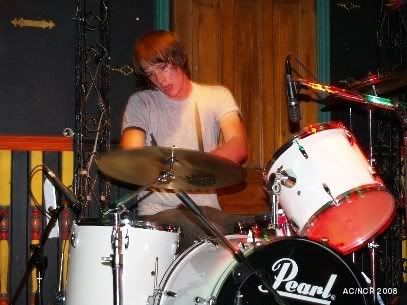 Honest action!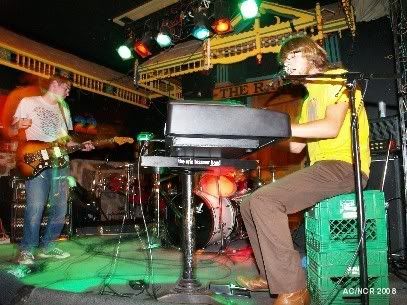 Feedback action!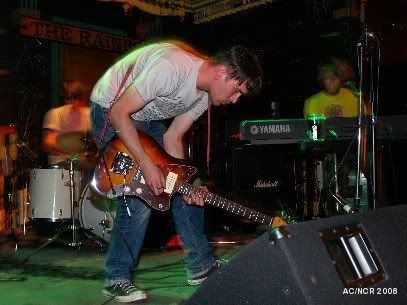 And the view from up above.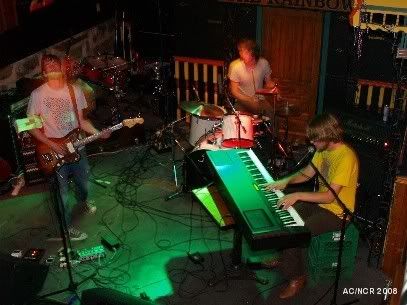 Subsequent communication with Stephan has revealed that "We're going to take a month or two to record a legitimate EP and then hit Ottawa again by the end of this year."
Show reminder: The Grass Mountain Hobos hop the train to the Elmdale Tavern. The Jetplanes of Abraham perform at the National Gallery of Canada.