I'm a big fan of Richard Thompson, be it solo, with his then-wife Linda or as a member of Fairport Convention. He is one of the greatest guitar players around, a super songwriter and a witty and compelling live performer. Since he was performing alone at this gig, you probably don't need another seven pictures ... but that's what you're going to get!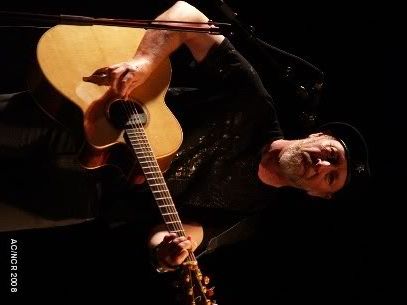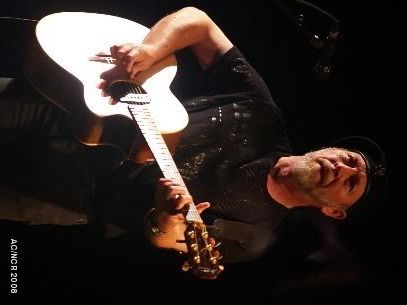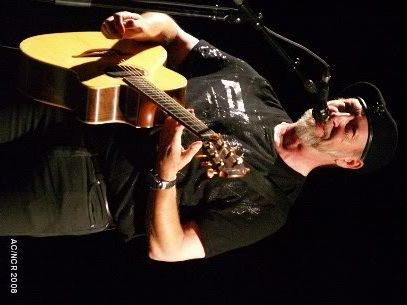 A bit of bob and weave.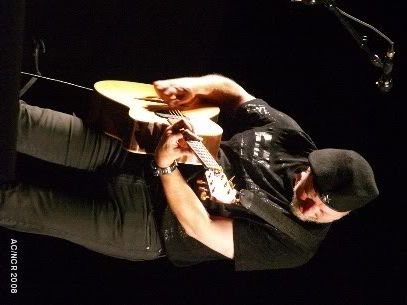 Well, you get the idea.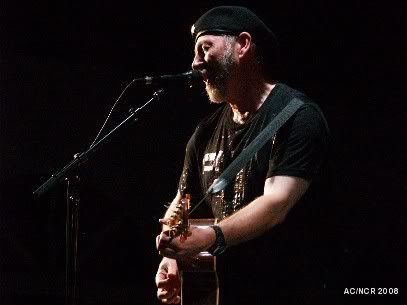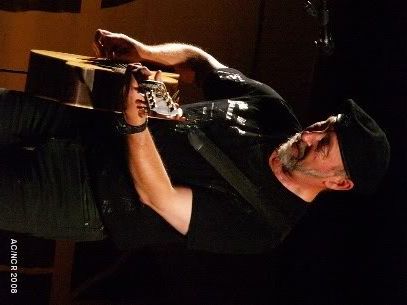 My only complaint with this otherwise brilliant show was that Dweezil Zappa and his band could be heard noodling their way through Frank Zappa's back catalogue at the River Stage. Thompson didn't seem to pleased about it either: "Those Americans, they do get us into trouble, don't they?" he said (or something like that). I was close enough to the stage that while Thompson was performing the sound-bleed was pushed out of the way, but it must have been a real aggravation off to the left of the stage.