On to
Muffler Crunch
. This was the release show for their new CD,
Arc Welder
. To my ears it's the best local release so far this year (though I'll just add the proviso I haven't had a chance to listen to a lot of stuff lately). Now on to the show, which as usual ended with some major drum kit abuse.
We begin this photoset with some diabolical plotting!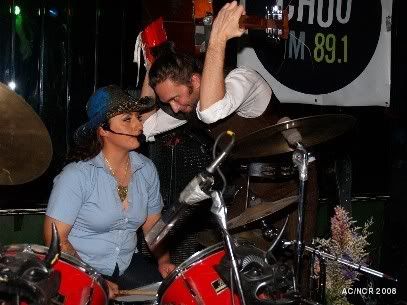 Angie thumps barbarously!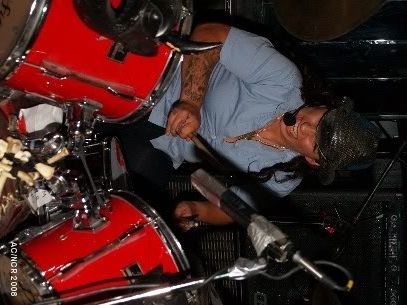 Luc strums hirsutely!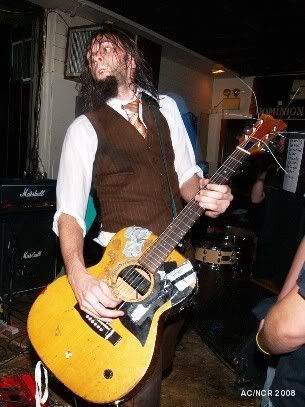 And now for the educational portion of the set.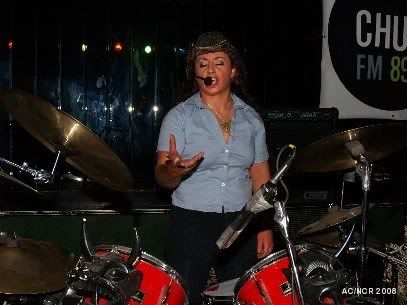 Faceoff and generally rocking action!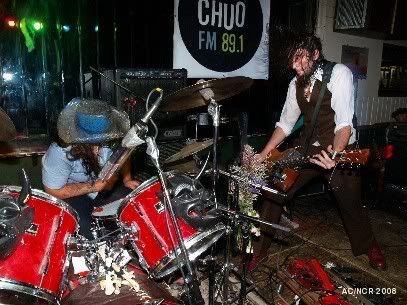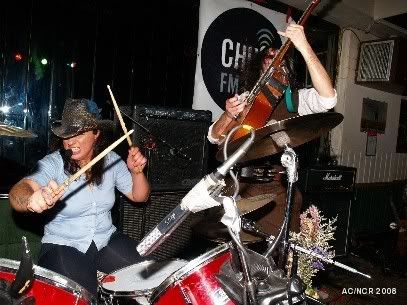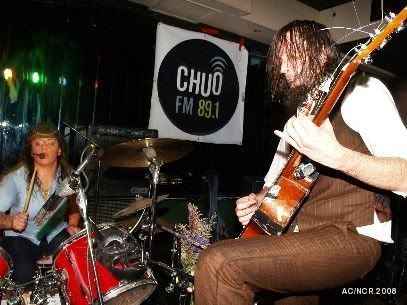 Why does Luc stand on drums?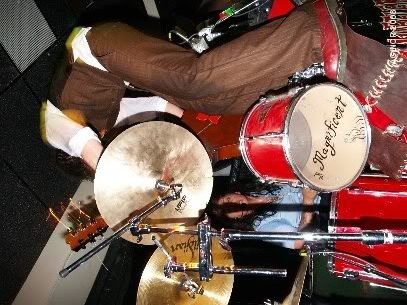 To reach the ceiling, of course!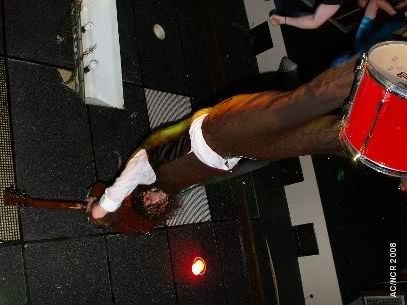 Good balance is very important for music.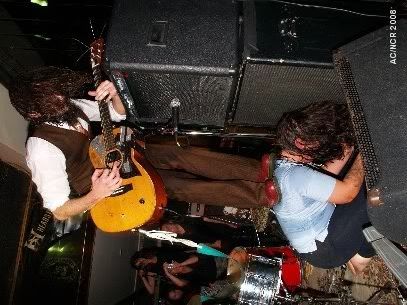 Bye-bye, Ol' Sparky!
The band had to pass on their last scheduled show, but hopefully they'll be back on stage in the not-too-distant future.