A couple of Mondays after Bluesfest shuddered to a halt I went over to Zaphod's to see a mixed bill at their free showcase:
Italian Edition
, Foxfire and locals Autoracing. Italian Edition travelled furthest - all the way from Victoria - and came on first. The band has put a fair bit of thought into their music; it's catchy without throwing out too many self-evident hooks.
Jack Derricourt is a good mobile frontman.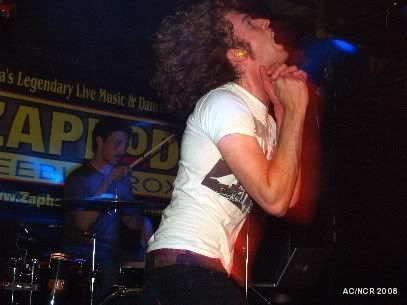 Dave Sponaugle, guitarist and keyboardist.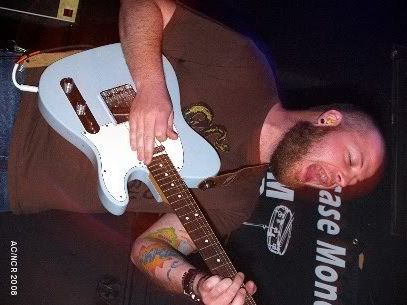 Joshua Von Leeuwen handles the low end.
Jay Bhattacharyya taps some cymbal.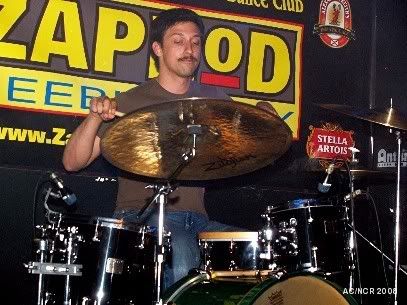 Guitarist Dave Williams in low light.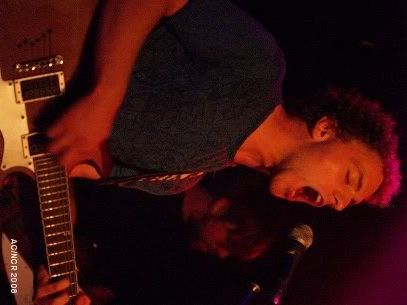 The whole lot!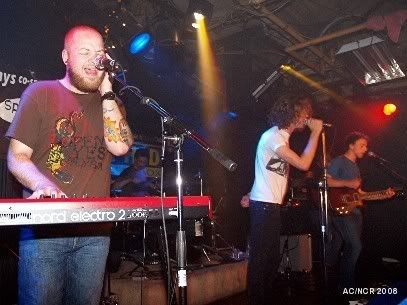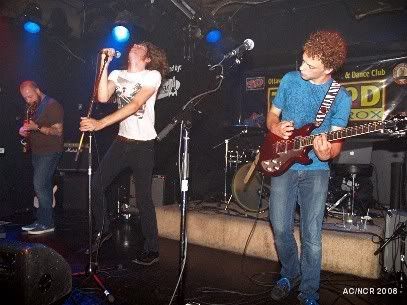 And so on ...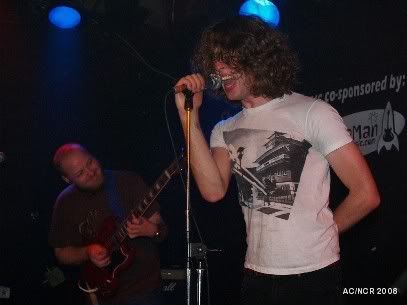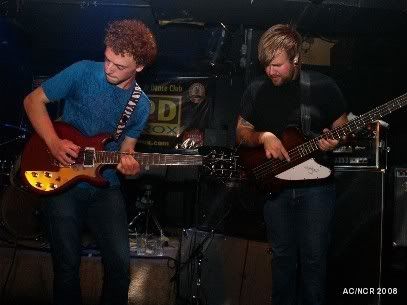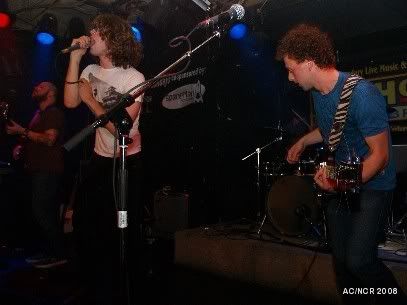 A pretty good opener with a nicely tangled sound, though to my jaundiced ears they could have been a bit more abrasive.