Friday on July 11 was pretty toasty ... I went down to Lebreton Flats to catch the Brothers Chaffey. I've already posted those pictures (alongside shots from a subsequent Barrymore's show) so here's Act II:
The Love Machine
. Right now the Love Machine is out on the East Coast, playing some post-Halifax Pop Explosion shows - tonight is Fredericton. They attract a young audience - hey the kids love 'em. I'm a little less enthusiastic, perhaps because my own youth was hideously scarred by listening to lovelorn synth bands.
Faceoff action with Allan and Sean!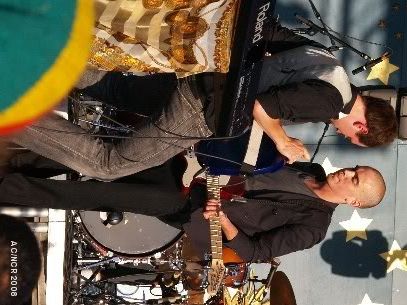 Mike prepares to hit!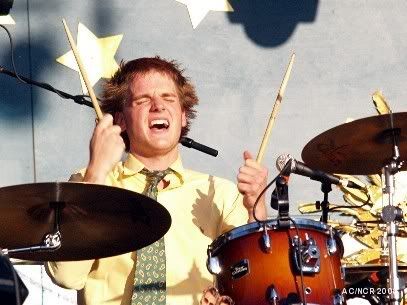 Jordan's glasses show the love.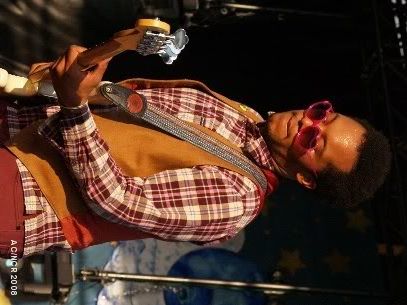 More Allan!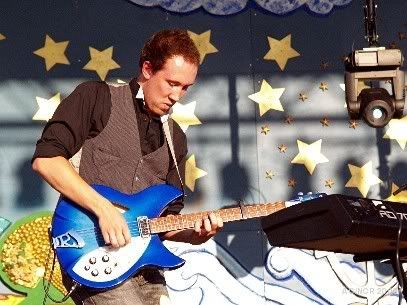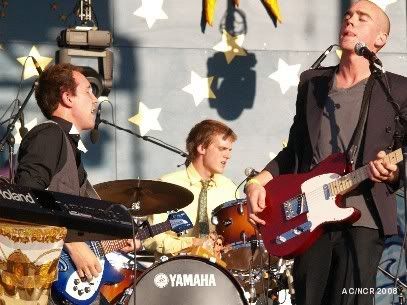 Various members of The Brights come on stage for some birthday action (Sean was the birthday boy).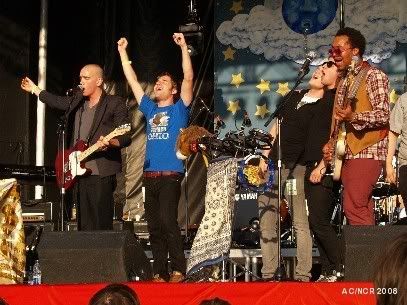 Bending action!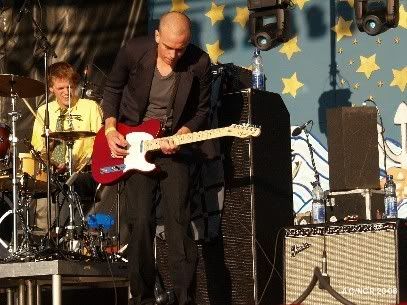 Singalong action!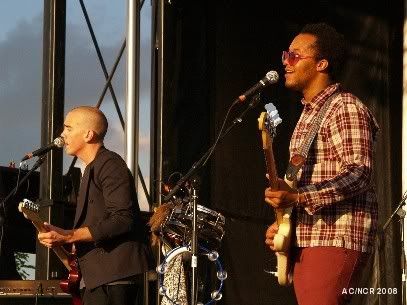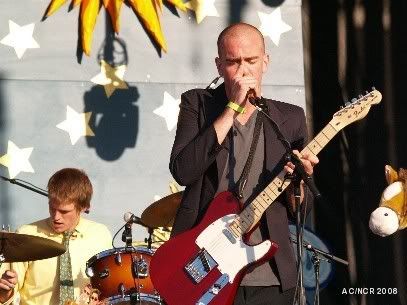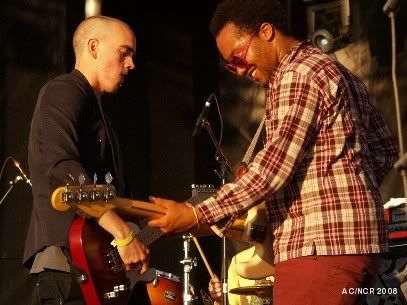 Jordan tips back!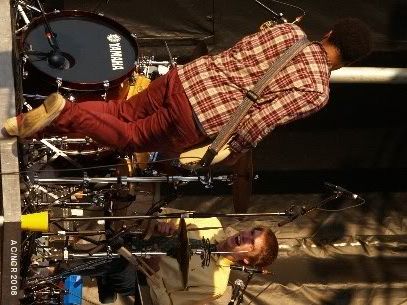 No doubt future plans for local shows will unfold once they return.