Here are
The Havocs
from Sudbury. They were the first band I saw after 10 days away in British Columbia. Their activity could be described as intermittent, which is a shame since they rock hard on stage.
Paul Lowenberg sings as Mitch and Jeff Houle play.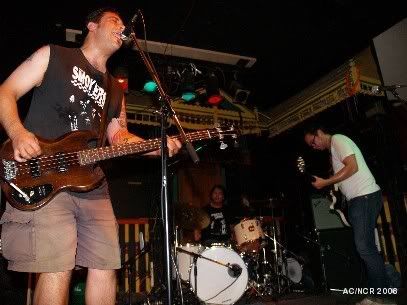 Singalong action!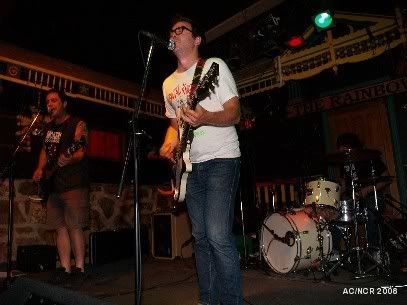 Percussive action! I have a T-shirt with the same design, but for The Regulations.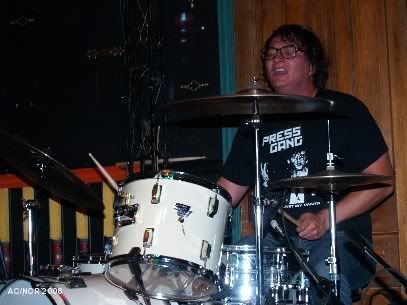 Jeff contemplates.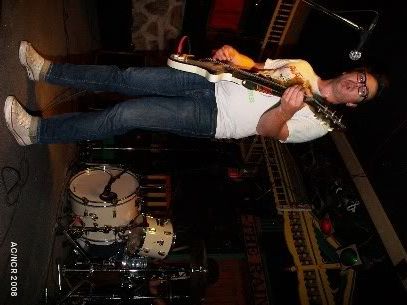 I took some no-flash pictures with my macro lens. They did not really work.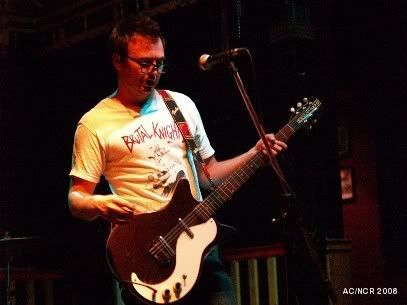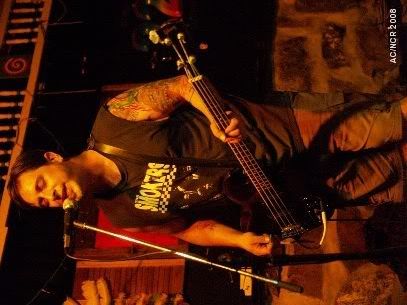 And so on!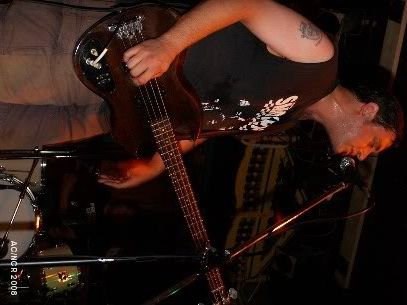 No sign of Havoc on the horizon, but Mitch and Jeff will be in town at The Bytown Tavern for a show with Malcolm Bauld, The Felines and Vancougar October 21 as part of Statues.