A while back I got one of Shelby Lynne's albums to review (this was back when I was still writing that kind of thing for the Ottawa
Sun
). I had mistakenly lumped her in with the countrypolitan trend of Nashville pop dressed up in ersatz country duds. She does have some of that in her musical makeup, but a whole lot besides: As more than one critic has noted, soul, roots, rock, pop, sundry strings of country (from Bakersville to all points east) and jazz have all made appearances in her music. When she successfully blends them together, as she has one her latest albums, she's one of the most formidable performers around. The crowd at the Black Sheep Stage was large but not overwhelming, and she more than happy to joke around with it as she performed a tight set. Many of the songs came from her latest,
Just A Little Lovin'
(her first on vinyl, she was pleased to point out) a tribute to Dusty Springfield.
John Jackson provides a little intro music.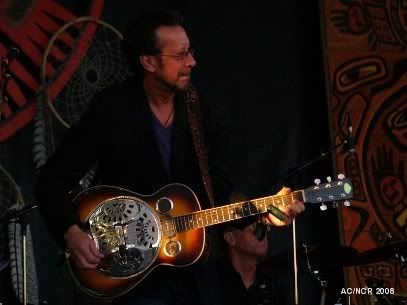 The lady herself.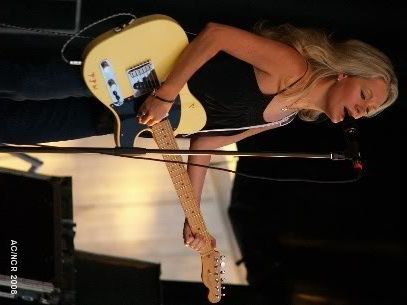 Singalong action with organist Randy Leago and Jackson.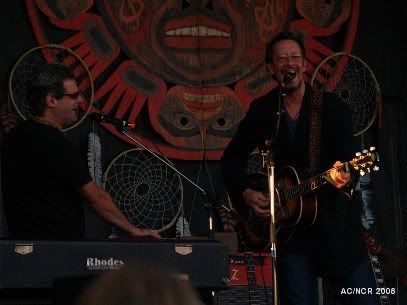 Strummin' and kickin'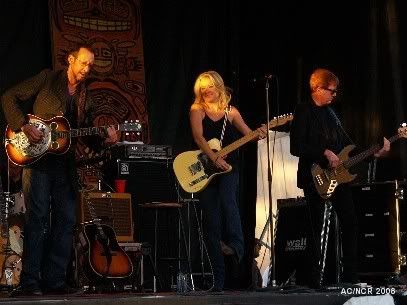 Shelby either working the crowd or asking the sun to go down a bit lower ... I'm sure bassist Brian Harrison was glad for his sunglasses.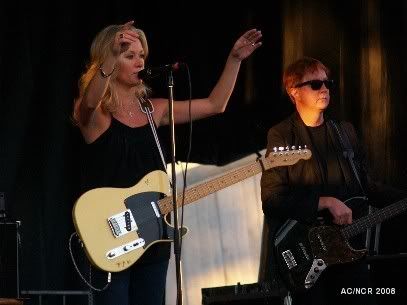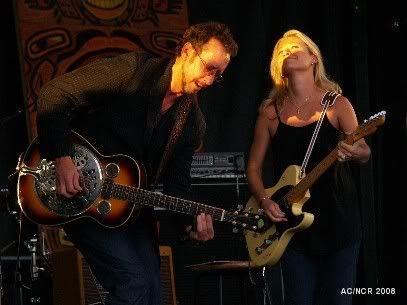 About the only picture I have with drummer Rick Reed in it.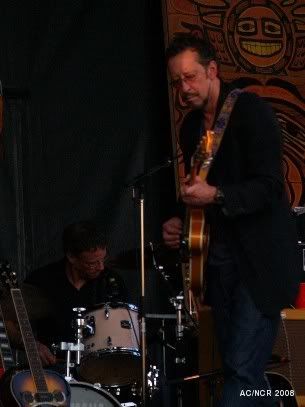 Randy ponders.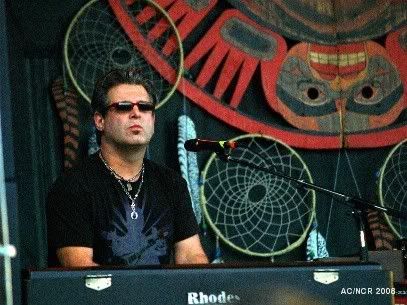 And so on!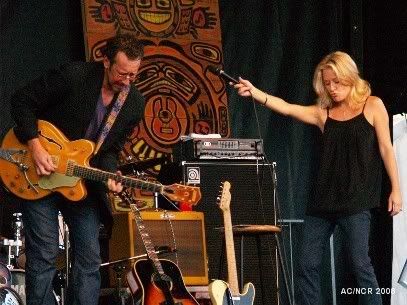 You can tell the sun is safely tucked away behind the treetops.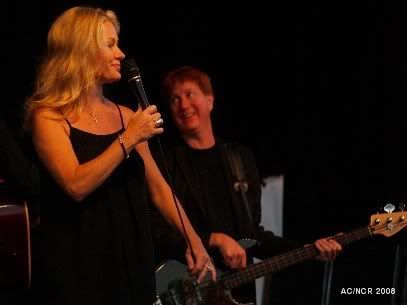 Rock action!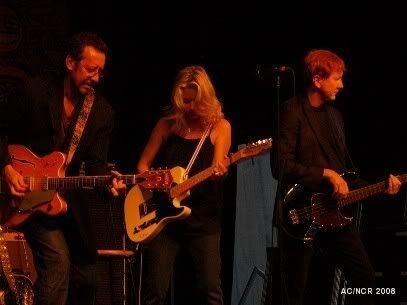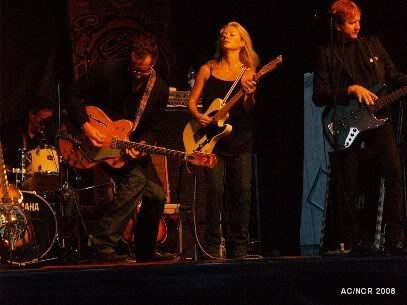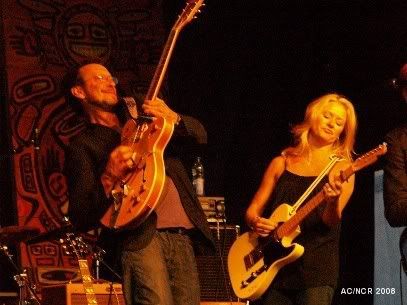 A swell performance.