I'm a big fan of 1960s rock: The Who is my particular favourite, and often when reaching for a CD to play it will be something by The Beatles, The Beach Boys, The Action, The Creation, The Birds, The Byrds, The Yardbirds, The Rolling Stones, 13th Floor Elevators, Pink Floyd, The Move, or one of sundry other entertainers from the era that ends up in the player. Near the top of the list are The Kinks. They are probably near the top of the list for a lot of people, because former frontman Ray Davies attracted a big crowd to his headlining sting at the Black Sheep Stage. I got the impression that a lot of the folks in lawn chairs showed up for Shelby Lynne primarily to grab prime real estate for Davies' set.
Ray Davies and sideman Bill Shanley.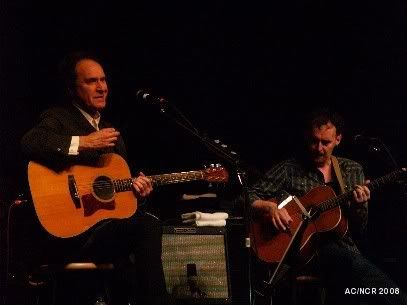 Ray emotes.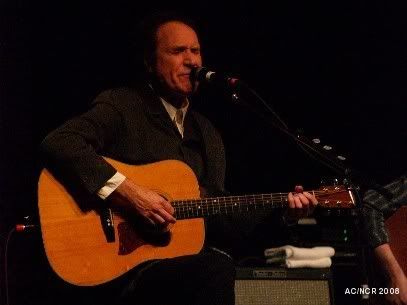 Shanley contemplates.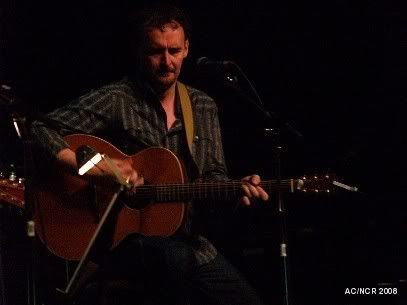 The whole lot!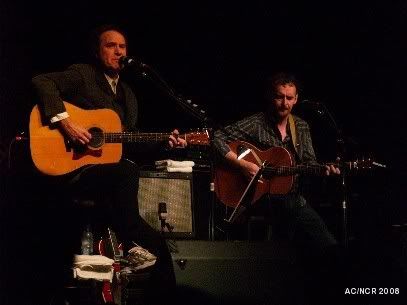 "Could you turn the lights down a bit?"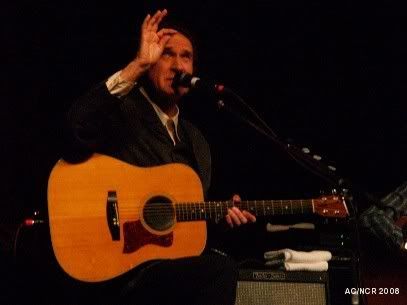 Shadowy action!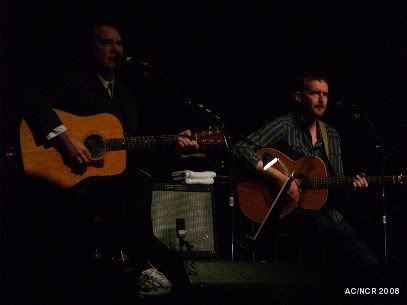 Then some of Lynne's band came on to help through some Kinky klassics and all was done.