Or at least overcast Tuesday - July 8 to be precise, where I went over to LeBreton Flats, snapped a few dark and grainy shots of a trio of bands then ran off to The Dominion to see Lover! Mother's Children and Savage Crimes. I've already posted the photographs from that set, so here's the Bluesfest leftovers.
First I went back the Roots stage where
Jason Collett
was performing. As is often the case when confronted with Collett, I didn't feel a huge urge to stick around. He's touring Canada later this month - no Ottawa dates announced though.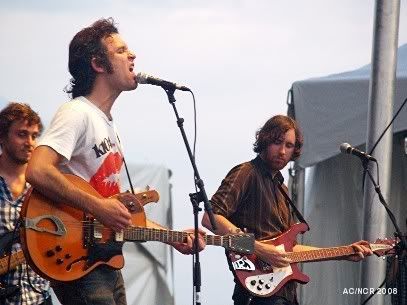 Instead I went over to The Black Sheep Stage to watch
Born Ruffians
, who I've always enjoyed. I seem to recall that the last time they came through town and I saw them was at a church. As always they were a lively bunch. They're on a bug North American tour right now. They play Calgary tonight on their way west, will go down through the U.S. and land back in Toronto at the start of November.
Luke LaLonde gets a good grip.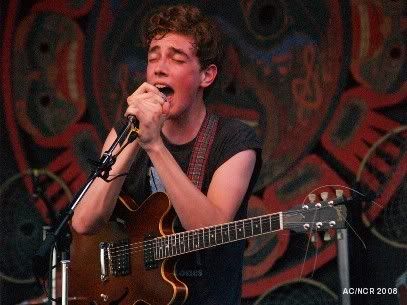 Mitch DeRosier and Steve Hamelin try some of that backing vocal stuff.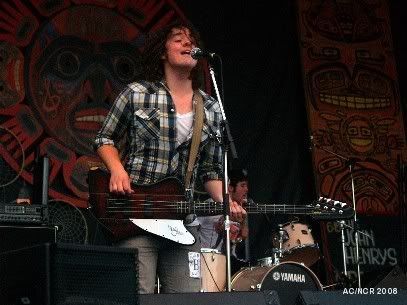 The whole lot!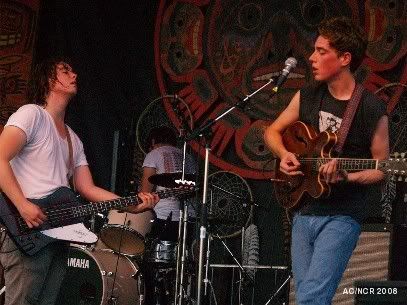 Two microphones are better than one.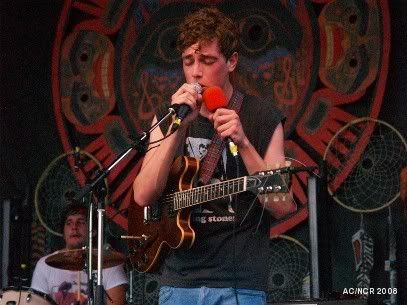 Then I went back to my bike, took a few parting shots at
Most Serene Republic
, and bicycled off into the sunset.
Them Republicans!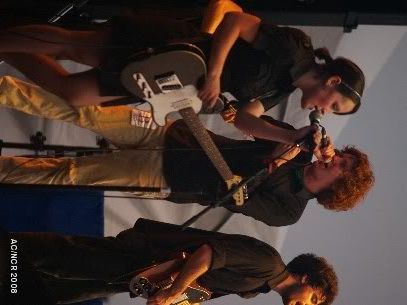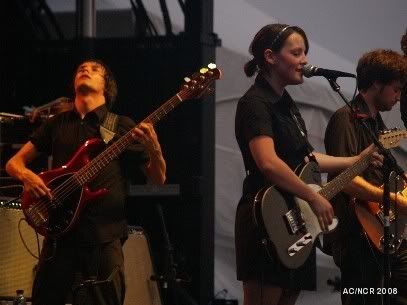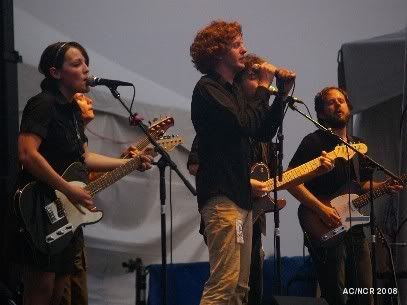 Strangely enough, they are not about to embark on a huge continent-spanning tour.